Beauty corner: Want flawless age-defying skin without the needle?
It's never too early to start protecting our skin from ageing.
Our skin undergoes a lot during the day, from taking on pollution to battling the elements – so, giving it a helping hand is essential to keeping the wrinkles at bay.
We can't reverse ageing, but by God, we will do everything in our power to slow it down.
That's why we are oh-so grateful to Vichy.
These beauts have gone and changed the anti-ageing skincare game, so we can hold off on the botox.
Vichy has just launched their new LiftActiv collection.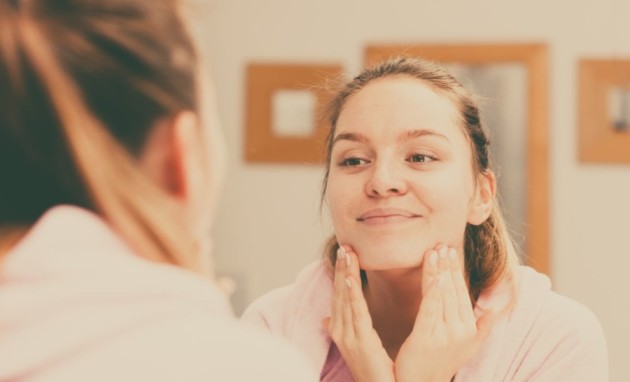 The line is inspired by the power of nature and uses unique, cutting edge technology to stimulate the skin to naturally replenish.
Included in the stunning range is a market first, Vichy's Micro Hyalu Patches. – And we are betting they'll become your very best friend.
The patches sit under the eye, and use 160 micro-cones to penetrate the skin and release the much sought after skincare GOD: hyaluronic acid.
Say goodbye to tired, sunken under eyes; it tightens the area and give us the quick results we all desire, without the pain of a needle.
It's ideal if you've got a big event coming up, such as a wedding, and you need an SOS (Save Our Skin).
They also super handy for the busy gals, as you stick them on before you go asleep, they won't budge, wake up and voila – replenished beautiful skin.
Skin expert, Dr Katherine Mulrooney, recommended using Vichy's Mineral 89 after removing the patches, as it's gentle and caring to the skin.
Then put on the LiftActiv Collagen Specialist Day cream – which will help to stimulate the cells responsible for collagen production.
It's infused with agave and smells sensational, and the bio-peptides within the cream are the hard workers which boosts the natural proteins in the skin.
And, if you suffer from pigment issues, this cream has Vitamin CG which helps to even out skin tone.
Vichy has also created a divine Sunday night skincare mask.
It gives your skin the protection from the signs of ageing, and is the perfect way to re-boost and prep your skin to take on Monday, and the rest of the week.
If you're in the market to stop the signs of ageing but you're not ready to commit to a needle, then Vichy's LifeActiv is the perfect collection for you.