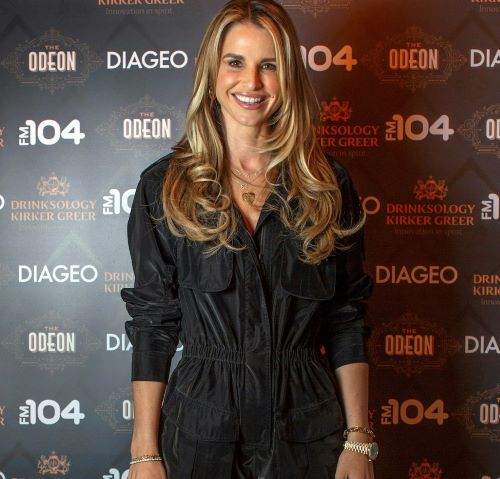 Vogue Williams launches all new cocktail experience in the Odeon Bar, Dublin
Following a major reconstruction, the Odeon Bar Dublin officially launched their all-new cocktail bar experience with special guest Vogue Williams.
The highly anticipated event took place last night. Guests enjoyed complimentary cocktails and mocktails, crafted for their new menu by world-renowned mixologists Diageo and Drinksology Kirker Greer, who have worked with Dead Rabbit New York voted best bar in the world, in the new luxurious surroundings of the iconic building.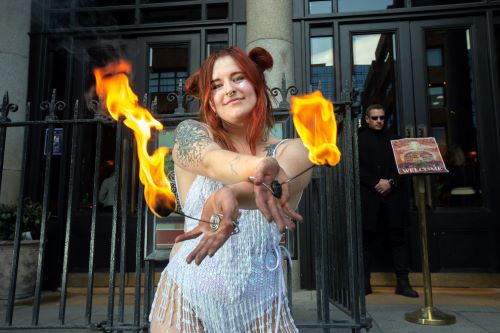 Fire performers from the Pyro Collective created a spectacle at the Odeon's extravagant arches with a jaw dropping performance that could be enjoyed by both those in attendance and passers-by on Harcourt Street. Inside the venue a contortionist from Broken Theatre performed a stunning routine in a large Martini glass captivating guests, while paying homage to the new drink's menu. To celebrate the official launch of the new cocktail bar, special guest Vogue Williams took to the DJ booth, for an upbeat, contemporary DJ set, before mingling with the gathered crowds. The late night ended on a high with a saxophone performance by Leeo Sax accompanied by DJ Clive.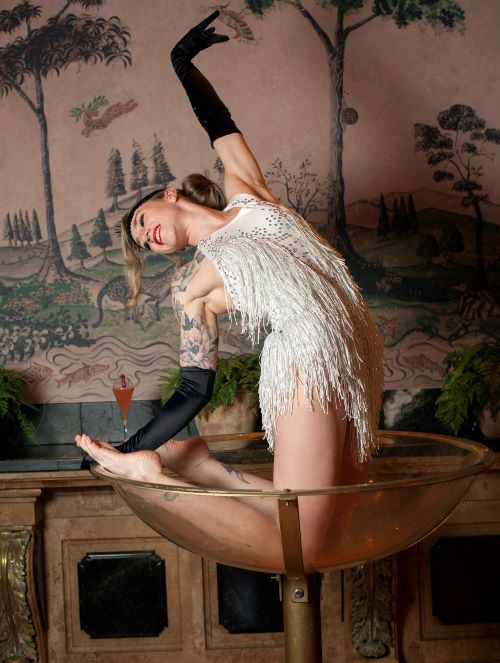 Also in attendance were Eric Roberts, Lorna Spaine, Sian Walton, Paddy Smyth, Corina Gaffey, Michele McGrath, Courtney Smith, Thomas Crosse, Martin King and Jenny McCarthy.
Located in the heart of Dublin, the Odeon Bar is an iconic venue known for its vibrant atmosphere, stylish interiors, and innovative cocktails. With a history dating back to the 18th century, the Odeon Bar has been a staple in Dublin's city centre. The new cocktail menu is a celebration of creativity and innovation, featuring a range of unique and daring concoctions that push the boundaries of mixology. From classic favourites with a modern twist to bold and daring creations that are sure to impress even the most discerning of palates, the new menu promises to take the art of cocktail making to new heights.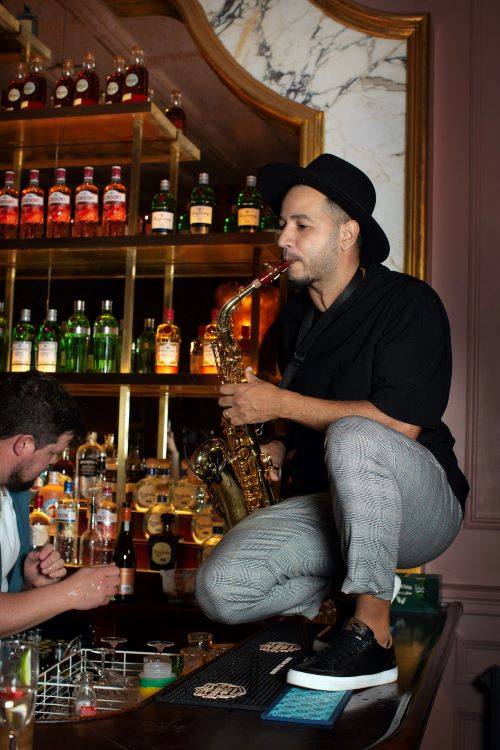 Speaking about the event, Vogue Williams said, "I'm thrilled to be back in The Odeon, one of my favourite bars in Dublin. I haven't been in years and it's had a total renovation. It's great to DJ at the launch their all-new Cocktail Bar Experience. Make sure to get your name on the Saturday guestlist and pop down with your friends for an unmissable night of music, cocktails and fun.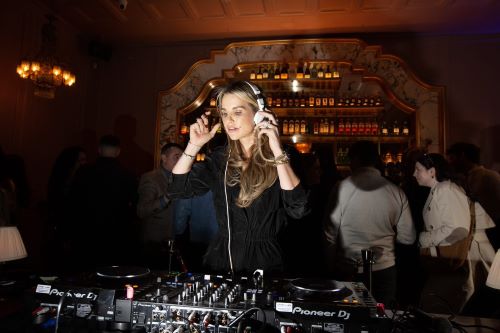 I'm also delighted to announce that ticket holders to the Spencer & Vogue Live at the Olympia will be eligible for a complimentary glass of prosecco if you swing by after the show*." 
For those who missed the launch event, guestlist for the Cocktail Bar Experience for Saturday, April 29th can be signed up for on the Odeon website here.
*Ticket holders to Spencer and Vogue's Podcast Live from the Olympia can visit the Odeon website for full T&C's.