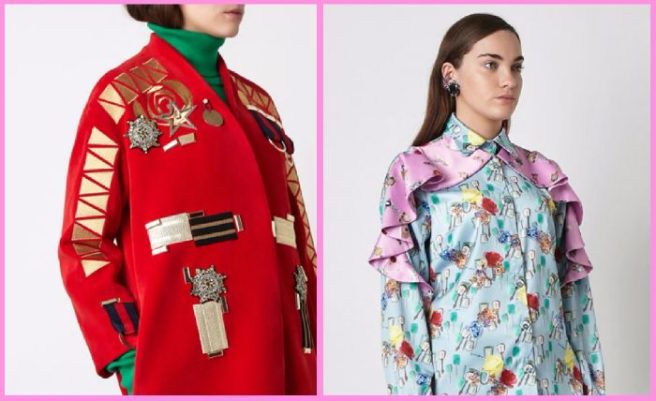 YAS! This is the millennial fashion collab you've been waiting for
This time last year, we were #blessed by the Joanne Hynes collection for Dunnes Stores, which sold out super quick (people literally qued up for hours to shop the goods!)
Anyway, there were STUNNING fur coats, massive pops of cour and a metallic skirt we're still not over.
Twelve months later, and we are ready for Joanne's newest collection, which launched in Dunnes Stores this week.
Can I get a HALLELUJAH?
Anyway, we were lucky enough to pop in to the gorgeous Dunnes to have a gawk at the beautiful clothes, and we were not disappointed.
The collection was a refreshing burst of colour, with silk shirts, embellished collars and stand-out coats winning our hearts.
The amazing Joanne took inspiration from strong historical Irish women, namely Maud Gonne and Constance Markievicz, with a nod to military styles.
Now, naturally, we have our favourite pieces, which we simply MUST share with you.
Firstly, we were OBSESSED with the embellished head bands, that gave us serious Blair Waldorf vibes.
How GORGEOUS?
Then, we locked eyes with a pair of velvet heels, that literally made our heart flutter with autumnal excitement.
Our FAVOURITE piece in the entire collection was, naturally, the beautiful red military-style coat.
Prices for this marvellous collection start at just €25, and go up to a pretty pricey €950 – so there is something for every budget!
However, it is set to sell out pretty darn fast (not surprising), so get your butts to Dunnes ASAP.