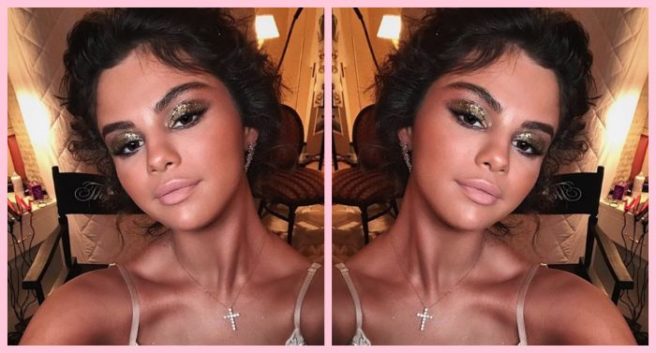 Twitter is DRAGGING Selena Gomez for her fake tan fail at the Met Gala
The Met Gala is one of fashion's biggest nights out, with the guest list hand curated by Anna Wintour herself.
The celebs come out in force, adhering to the theme of the evening and oozing amped up glamour.
There are always style hits and misses, but this year it was a beauty fluff-up that had everyone talking.
it might just be the lighting but Selena Gomez looks like a first year who just discovered fake tan and caked herself in a whole bottle of cocoa brown on her way to her first disco pic.twitter.com/V4fJqITeje

— rachel (@rrrachelsarah) May 7, 2018
Selena Gomez stepped onto the Met Gala red carpet in a stunning layered Coach gown, complete with lace accents.
However, it was her orange, sticky-looking tan that caught the internet's attention.
Selena looked a little bit too tangoed for her spray tan to be un-clockable, but hey, we've all bee on the receiving end of a liberally laden tanning mitt, haven't we?
Here's what Twitter had to say, and it wasn't pretty:
So, Selena Gomez had a Ross moment at the tanning salon before the #METGala, huh? pic.twitter.com/XTImYLFJQ6

— loueffie (@LouEffie) May 8, 2018
who did selena gomez's makeup for the met gala i just wanna talk pic.twitter.com/8bVc8zzwRv

— jas ♡ ⇢ SMF (@uhohjas) May 8, 2018
after what selena gomez did to abel, she deserves that awful spray tan

— matt (@lindsaydemeola) May 8, 2018
are selena gomez and her spray tan ok ??

— shanna. (@shannalau_) May 8, 2018