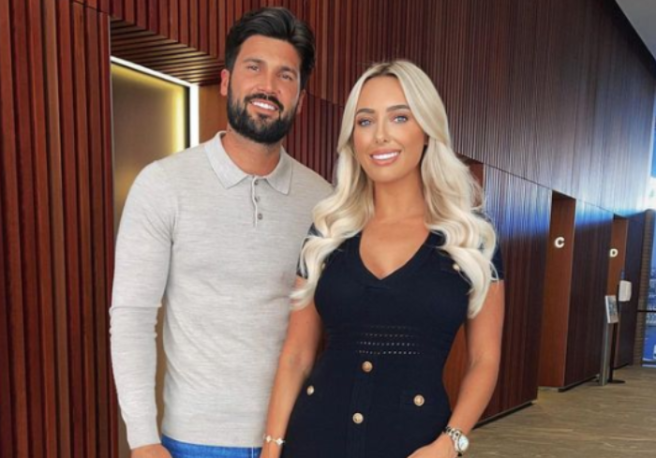 TOWIE's Amber Turner reveals where she stands with ex Dan Edgar
Amber Turner has opened up about where she stands with Dan Edgar, several months on from their breakup.
The Only Way Is Essex stars had been going strong for six years, and they had even moved in together and shared a dog named Oliver.
Sadly, their romance ended up breaking down in May of this year, amid rumours that Amber had cheated.
Now, a few months on from their split, Amber has opened up about her feelings towards Dan.
In scenes in TOWIE's upcoming series finale, which is set to air on Sunday, viewers will be able to witness Amber getting candid with her co-star Chloe Meadows.
"I feel really torn about what to do," the 30-year-old fashion influencer admits to Chloe.
"It is like I am protecting myself because I don't want to fully allow myself to get hurt and think I want to get back with him," Amber explains, adding: "If he basically tells me to do one, that's me being heartbroken again."
When Chloe asks her if she regrets breaking up with Dan, Amber responds: "I don't know. I am scared to think about that right now."
"I don't know where Dan's head is at. I honestly feel so confused," she adds candidly.
While Amber has never fully addressed rumours of infidelity, the reality star had previously admitted during the series that she would "marry [Dan] tomorrow."
Following on from a conversation with Dan's mother Wendy, Amber chose to reflect on her relationship with the 33-year-old.
"It was a weird conversation. She said, 'I have stood by you when Dan has done wrong in the past. It upset me that you felt you couldn't talk to me,'" Amber recalled.
"We were both emotional. The whole thing does upset me. It has left me with a lot to think about. I am still unsure where our future lies," she contemplated further.
The series finale of The Only Way Is Essex will air on ITVBe this Sunday at 9pm.