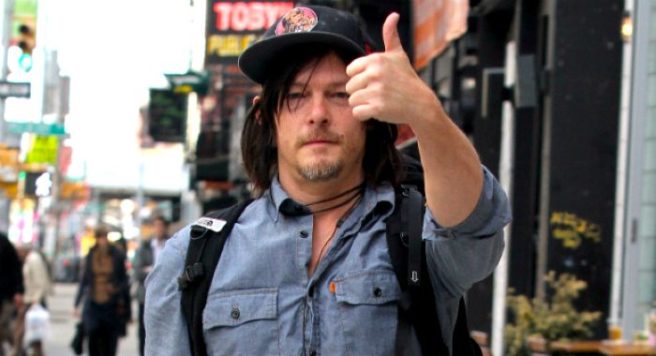 The Walking Dead fans, it looks like Norman Reedus is off the market
It looks like Daryl Dixon is officially off the market, ladies.
The Walking Dead star Norman Reedus is all loved up with actress Diane Kruger, and they took to the streets of New York to show off their, erm… affection.
According to E! News, Norman and Diane went out on date night during the week where they went to a bar and hung out there for four hours.
Following romance rumors, Norman Reedus and Diane Kruger packed on the PDA for half an hour: https://t.co/0Www0jPmyK pic.twitter.com/LSbmTSW8zd

— E! News (@enews) March 22, 2017
When they left they bar they were all smiles and according to eye witnesses, they "made out for half an hour" on the streets, before heading off to another pub.
"They looked like they had a great time!" the eye witness said.
Norman and Diane have been sparking romance rumours for several months now, after first being spotted in Barcelona together.
They first met on the set of Sky in 2015.
We are kinda, sorta, totally loving this new romance!