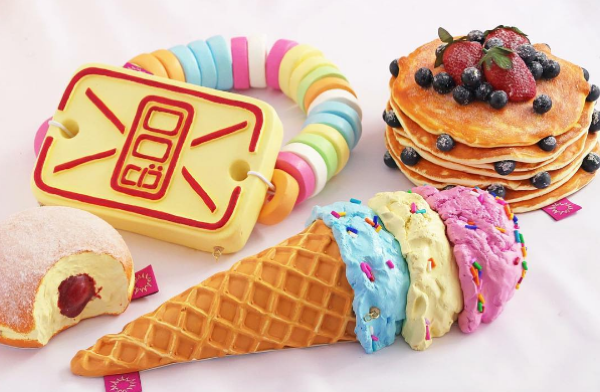 This woman makes BAGS inspired by food, and they're unbelievable
We are very rarely rendered speechless, but when we discovered Rommydebommy and her Etsy store, we were lost for words.
When it comes to style, it is important to always wear what you love – and if you love cakes and desserts, then why not work them into your look?
Rommy, who is a designer from Rotterdam, creates amazingly detailed accessories that are inspired by some of our favourite foods (think pancakes, burgers and ice cream!)
According to The Nerdist, Rommy started making these delicious creations two years ago, and has since sold over 500 items online.
Rommy wanted to have a fun handbag, but she couldn't find the right one – so, she started making dessert-themed clutches.
We literally can't begin to cope with how real these foodie bags look – thankfully Rommy explained just how she achieves the life-like effect:
"If I'm making a slice of cake, I make sure I use really soft sponge foam to get that cake effect," she says. Rommy considers how the food actually looks, then intricately replicates the shapes, colours and textures.
The entire creation process can take up anywhere from a few days to a number weeks, due to all the details she creates by hand.
Rommy admits that she seeks a lot of information from beautiful and delicious-looking foods: "It sounds strange but I don't get hungry looking at all those cakes, pizzas, cookies, and ice cream. If I see a gorgeous, delicious, huge birthday cake, I switch it into a purse!"
The designer has also created a line of men's bow ties, which are SO hilarious.
Prices for Rommy's purses start at €35, which is actually very reasonable when you consider how much work goes into each creation.