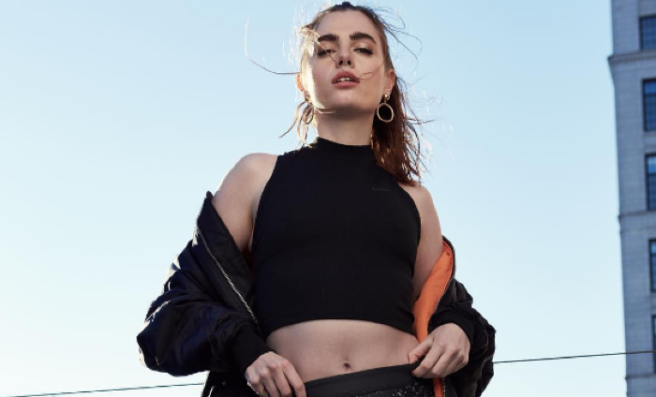 This model is embracing cellulite and saying f*** you to body shame
Things like cellulite, stretch marks and so-called imperfections aren't often the first thing we see when we open a magazine.
However, that doesn't mean that models don't have these socially constructed flaws, it just means that they haven't chosen to showcase them in the pages of a fashion spread or in that perfectly lit Instagram bikini photo.
One model who is proud to show off her figure, cellulite be damned, is Charli Howard, who has shown off her dimples in a new post to promote her #AllWomanProject, which encourages women to embrace themselves.
"They, say do something each day that scares you, so re-posting this is mine for the day. Despite the fact I speed walk everywhere, squat, run and occasionally do @pure_barre, I'm still left with cellulite," she captioned the intimate image.
"I went to an all-girls' boarding school and really used to envy the girls in my class who seemingly had none, and whose bodies looked, to me, nothing less than perfect."
"Whenever I opened magazines, the models and celebrities I saw didn't have cellulite either – and if they did, they were shamed in the tabloids because of it, or knocked off their perch by nasty journalists who probably have it themselves. (Note: fuck you.)"
"As a result, I felt like my cellulite was shameful, or an oddity. It wasn't until I got older and saw other women's bodies that I realised HOW BLOODY NATURAL IT IS. It's nothing to be ashamed of. "
"Your boyfriend isn't gonna care if you have it, and if he does, dump him for his mate. Just kidding (or am I?)."
"Don't get me wrong – my cellulite isn't my favourite part of my body, nor is it something I shout from the rooftops about. But I know it doesn't make me any less ugly, or is something I need to feel embarrassed about."
"So don't let it make you feel that way, either! In the words of my old pal Kendrick Lamar, 'Show me something natural like ass with some stretch marks."
Charli has previously spoken out about the intense body constraints applied to women in the fashion industry, after she penned an open letter to the industry in 2015 after being told to lose an inch off her hips despite already being slim.
"My mental and physical health is of more importance than a number on a scale, however much you wish to emphasise this," she wrote.
Hear, hear!