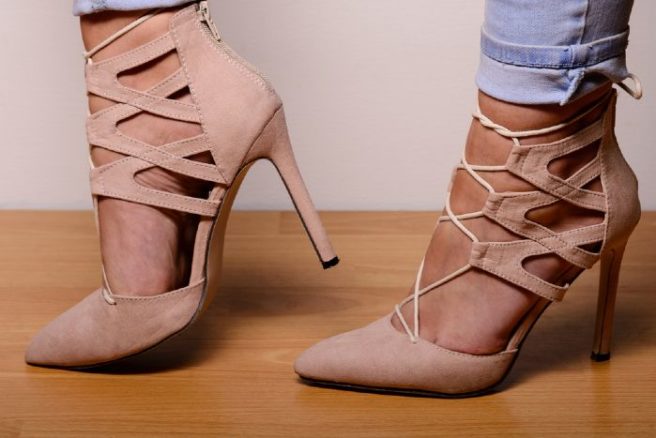 This girl's hack for cleaning suede heels is an absolute game-changer
There are few things in life more frustrating than waking up after heavy night only to realise that your brand new suede shoes have been scuffed beyond recognition.
It's a sure-fire way to put a damper on an otherwise great night, but thanks to one clever Twitter user, we'll never have to mourn a pair of killer heels ever again.
Kiera O'Hagan shared her genius tip after realising that an everyday product worked wonders at removing stains from her nude sandals – and it's very likely to be sitting in your bathroom cupboard.
micellar water has just took all the stains out my suede heels everyone needs to try this pic.twitter.com/W89ozfd03q

— kiera (@kieraohagan) January 22, 2018
"Micellar water has just took [sic] all the stains out my suede heels. Everyone needs to try this," she wrote.
Genius!
And it's not just for heels. Apparently the brilliant trick works on suede runners too.
Holy crap the micellar water worked on my vans pic.twitter.com/OnenpyMLLx

— Mads (@MadiPowarzz) January 27, 2018
May users have thanked Kiera for sharing the 'life-saving' tip, with one even crediting the hack with saving a pair of heels she was about to throw out.
Was about to chuck these heels! (Allow how ruined they were) Not perfect but this actually works pic.twitter.com/kGRtxAoqnp

— Katie Crooke (@katetillyrose) January 25, 2018
We'll definitely be trying this!