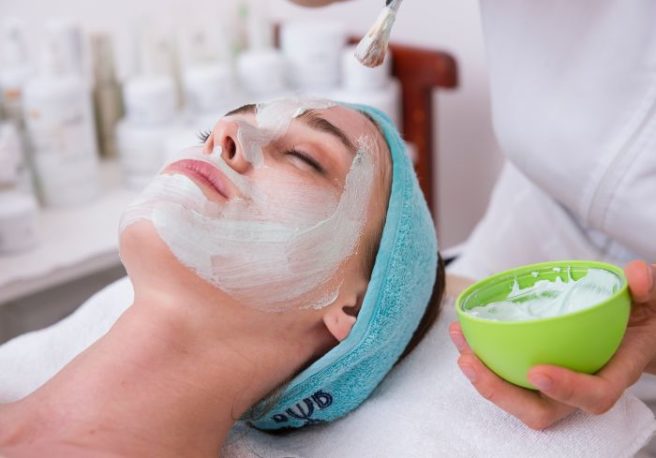 These relaxing spa packages would be a great Mother's Day treat
Now that it is officially March, our thoughts are quickly turning to one of the biggest celebrations in every Mum's calendar – Mother's Day, of course!
The momentous day is under two weeks away now, and many places are beginning to offer some incredible deals and packages to treat every Mum.
In particular, there are some spectacular spa packages on offer for Mother's Day this year, and we think that they would make the perfect gift for either yourself or the Mum figure in your life.
So, what are you waiting for? Have a read through the packages on offer, and prepare yourself for the ultimate relaxation experience:
Dermalogica Proskin60 Treatment – RRP €75/£75
This treatment will give your Mum the best skin she has ever had! The Dermalogica ultimate 60-minute treatment is customised to target all skin needs at once and to leave your skin feeling radiant and glowing. Firstly, the facial will incorporates exfoliating Hydra Dermabrasion to improve texture and tone. Then, if your Mum is into anti-ageing properties, the facial's LED light therapy will help to brighten up skin, boost collagen production.and release highly advanced professional-grade actives for deep treatment. This facial will allow dramatic results to be achieved in a secluded and relaxing environment. Trust us – your Mum will leave her treatment feeling better than ever! Find your nearest store here.
Dr Emma Clinics' Anti-Ageing HydraFacial with DermaBuilder Booster – RRP from €155
Why not treat your wonderful Mum to an ultra-relaxing facial for Mother's Day? Synonymous with attention to detail and intricate aesthetics skills, the crème de la crème of the skincare industry, Dr. Emma Clinics, are renowned for their bespoke approach to non-invasive facial rejuvenation. HydraFacial uses advanced, patented vortex technology to deeply cleanse the skin and effectively deliver botanical ingredients. It also delivers powerful antioxidants to counteract damage by free radicals. These come from pollution, sun and stress and can degrade the skin and accelerate the ageing process. The DermaBuilder Booster will smooth the appearance of fine lines and wrinkles and enhance the skin's elasticity. At the end of the treatment, every Mum will come away from this facial feeling fresh, relaxed and rejuvinated – who wouldn't want that great feeling? More information can be found here.
A skin consultation with leading Irish skincare expert, Eavanna Breen
Mum's deserve self-care more than anyone, and especially around Mother's Day. Book your mother in for a skin consultation and a bespoke skin treatment with Ireland's leading beauty therapist, Eavanna Breen and her expert team. Irish celebrity Mum's such as Samantha Mumba, Tara O'Farell and mum-to-be Clementine MacNeice solely trust their skin with Eavanna Breen. Eavanna and her team offer a range of facials and skincare treatments that will have your mom's skin glowing. They even have Ireland's most advanced 'skin-read' system that will uncover important details of your mum's skin, from her lipid levels to her collagen levels, ensuring the expert team set your mum on a skin treatment course perfectly designed for her skin only. Visit akina.ie for more information.
The Mum & Me Retreat at Killashee Hotel – RRP €124 per person
As you may guess from its name, this package from Killashee Hotel in Co. Kildare has been designed specifically with mothers in mind, which every Mammy will love! This retreat is the perfect way to treat both your Mum and yourself to some well-deserved pampering. Your spa experience will begin with some relaxing time in the spa's Hydrotherapy Suite. Here, you will be able to make the most of the jacuzzi, steam room and pool. Afterwards, you will then receive the luxury choice of two 25 minute treatments using Elemis products. All of the treatments aim to relax and cleanse your body to its purest state. Once you have enjoyed your two treatments, you can then visit the Relaxation Suite to gently bring yourself out of relaxation mode and back into reality. Finally, you and Mum will be able to indulge with a delicious Afternoon Tea for two. Doesn't that sound perfect? Find out more information here.
Potenza Facial Treatment at Thérapie Clinic
Whether your Mum would like to tighten and firm her skin, minimize signs of ageing, shrink pores or reduce acne scars, Potenza can help unleash her skins ultimate potential in just a few sessions! Potenza uses ultrafine needles and heat to penetrate the top layer of skin and trigger the body's natural healing process to produce new collagen and elastin. Unlike other skin treatments, these treatments can be performed on ALL skin types, regardless of what time of year it is. Potenza uses ultra-fine precision needles to puncture the skin's surface, whilst the controlled delivery of radio-frequency energy penetrates the dermis. Both functions work together in synergy to stimulate the body's natural healing response within the skin. This treatment is loved by many celebrities including Kim Kardashian, and so it is guaranteed to make your Mum feel glamorous! You can find out more information here.
Fifth Avenue Beauty Emporium Private VIP Pampering Experience – RRP €150
Every Mum loves a bit of pampering, and there is no better opportunity to treat her to some me-time than Mother's Day! This year, why not give her the gift of luxury with an ultimate private pampering experience in Fifth Avenue Beauty Emporium's Boho Chic. After being transported to the stylish VIP Room, enjoy one of their famous manicures and pedicures and allow your nails to be glammed up like never before. Afterwards, you can then be plucked away to experience one of their incredible treatments, which include market-leading facials and massage therapies. The package also offers a decadent selection of luxury savoury and dessert canapes, such as beetroot cured salmon with avocado, grilled prawns and nduja, and panna cotta with coconut-dusted mango. They are all available to pre-order during your stay, and prosecco will also be provided to keep the good vibes going. Before you head home, you'll float away on cloud nine with a gorgeous bag of beauty goodies. How wonderful is that? More information can be found here.
Spa Indulgence Package at Killashee Hotel – RRP from €114
If you're looking for a slightly different spa retreat, then this package from Killashee is equally as inviting for either yourself or Mum! These treatments are all about relaxing your body to its fullest. Firstly, you will be able to allow yourself to relax and release pent-up stress with a 25 minute hot oil back massage. Once you are in full relaxation mode, your skin will then be treated to an Elemis Booster Facial, which aims to brighten and lift dull, tired skin in just 25 minutes. Following on from that, you will be able to spend 45 minutes in the deep slumber of Dry Flotation Therapy, allowing you to become as well-rested as possible. And that's not all! You can then chill out in the Relaxation Suite, and also enjoy amazing access to the Hydrotherapy Suite with its jacuzzi, steam room and pool either before or after your treatments. You can find out more information here.
Regardless of which treatment you decide to go for, we hope you and the Mum figure in your life have a wonderful and relaxing Mother's Day!