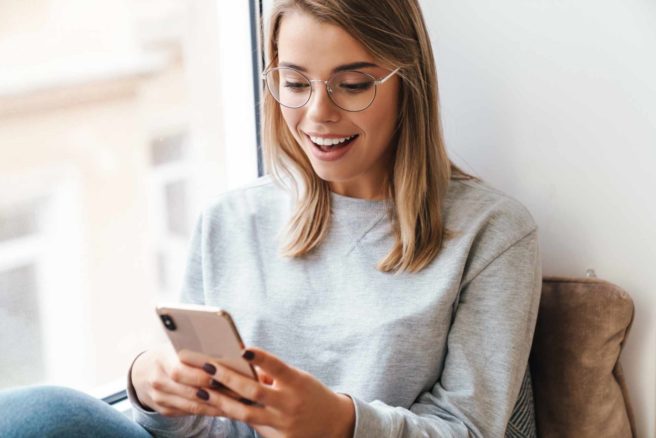 The Pivotal Role of Apps During Social Distancing
COVID-19's global impact could never have been predicted, nor could the way in which apps have risen to the challenge to keep us safe and in touch.
App-solutely Pivotal Portals
It is not all economic apocalypse out there. In fact, the app originators and their techies, who've been enabling our work, play and ability to stay in touch over lockdown, have been raking in the bucks – good on them for their forethought. Let's investigate how essential to our lives some of these platforms have recently become.
The range of app offerings at Kakao Corp, a company owned by South Korean tycoon Brian Kim, 54, have pretty much become everyday dependencies for its many users – such as Hong Kong art gallery manager Hope Kang, who has no other way to communicate with her family back home in Seoul. In fact, the significant rise in use of Kakao's many services can be directly attributed to the breakdown in interpersonal contact following the outbreak of COVID-19.
While Kim grew up in relative poverty, sharing a room in childhood with up to seven siblings, his company shares have grown by 55 percent during 2020 alone; and this growth has contributed as much as US$1.2 billion to his whopping total assets of US$3.7 billion. Impressively, KakaoTalk, which Kong and so many others have found to be a lifeline over the pandemic, has to date 52 million global subscribers.
Another app which many folk worldwide would claim they're unable to live without, is Facebook Inc's WhatsApp. "The global crisis is having an unprecedented impact on people all around the world, and we are happy that businesses … are finding WhatsApp to be a lifeline to communicate and collaborate with those who matter the most – their colleagues and customers – in a reliable and secure way," are the words of WhatsApp's Head of India, Abhijit Bose.
A few gob-smacking stats about this highly prominent app are the fact that it has two billion users across the world, 1.6 billion of whom access it on a monthly basis. It is available in 180 countries and across 60 different languages; and is slowly but surely reaching the popularity of Facebook itself which, as of 2019, had 2.45 billion active monthly users. Over and above business chat groups, the latest WhatsApp stats show that eight out of 10 of its users list "staying in touch with family and friends" as their most common reason for accessing it – although, as many as five million small and medium enterprises say it is a tremendous enabler in their ability to support their clients remotely.
Swipe right for "hot"
The age-old poem about self-isolating during the Spanish Flu, while delightful, could only get us so far in present times. Thought to be written by Kathleen O'Mara, it reads:
"And people stayed at home,
And read books,
And listened,
And they rested,
And did exercises,
And made art and played,
And learned new ways of being…"
While many of the activities mentioned above have helped us set up our lockdown routines, 2020's proximity to the Fourth Industrial Revolution has fortunately provided us with a range of much more exciting things to do – such as entertainment apps that allow us to game, live stream and date online. When it comes to dating, of course, research shows that people are not only meeting on a variety of dating apps these days, but are also actually going on virtual dates via the likes of Zoom and FaceTime to get to know the beaux and babes with whom they have matched up.
When the US began to implement lockdown measures from as early as March 2020, Tinder saw the length of its chats increase by 10 to 30 percent while Bumble revealed a 26 percent increase in the number of messages exchanged. Instead of having to switch to another platform to video call each other, it made sense to add a video-chat setting into each dating app. While some of the above platforms had a little catching up to do, Bumble's in-app video feature saw a 93 percent rise in use immediately after Trump's declaration of a National State of Emergency within the US. Previously, it hadn't gotten much of a look in.
According to the vice president of Strategy at Bumble, Priti Joshi, the 30-minute average length of their calls provides a really great "introductory period to get to know somebody". Other dating experts are undecided – such as Charly Lester, who believes such sessions provide "a good litmus test" for someone's likeability, but are unlikely to ever "completely replicate the physical chemistry" one may experience when meeting that potential soulmate in person.
Sound the data alarm
Because loneliness can take a tremendous toll on our mental well-being, psychologists around the world have been called on to speak on radio and TV shows, as well as on YouTube channels, to encourage those of us undergoing lockdown on our own to reach out to family and friends on a regular basis. As a consequence, you'll probably find that you are swimming in invitations to join birthday Zoom chats, Houseparty drinks gatherings and FaceTime fitness-class or meditation collaborations each day, or even, hourly.
But it is not only our psychological health on which such apps have been impacting. They are also able to automate the tracking of an individual's steps since infection with COVID-19, so that contacts can be notified – an amazing development in the fight for robust community health without the usual grunt work. Unfortunately, to operate as intended, the use of these apps would need buy-in from at least 60 percent of the population in any given region, which seems unlikely given their inevitable breaches of personal privacy.
Perhaps Apple and Google will be able to get them to work by means of privacy-maintaining encryption systems? Otherwise, they are unlikely to be adopted as widely as is needed to effectively curb the spread of this nasty virus. Notably, in most of the world, the contact tracing undertaken in countries such as China, South Korea, Taiwan and Israel – which has included the assessment of "CCTV footage, credit-card transactions and location data" – would be incompatible with the privacy expectations of most democratic citizens.
The Australian government, however, managed to get two million people to download their COVIDSafe app within the first 24 hours it became available, back in April 2020. Their stance, according to Prime Minister Scott Morrison, was: "The more people who download this important public health app … the sooner we can safely lift restrictions and get back to business and do the things we love."
In general, though, the thought of allowing a government to use the intelligence gained from such a platform is going to raise "a lot of red flags … probably rightly", says US cryptographer Matthew Green. What we mostly don't realise or seem to tolerate, he adds, is that this same data is accessed on a daily basis for "targeted advertising". Somehow, the pandemic's global lockdowns have felt like less of a curtailment of our civil liberties than the widespread accessing of our private data would be.
Probably, because of the many apps that have permitted us to keep living our lives in as close to normal a fashion as is possible under the circumstances.