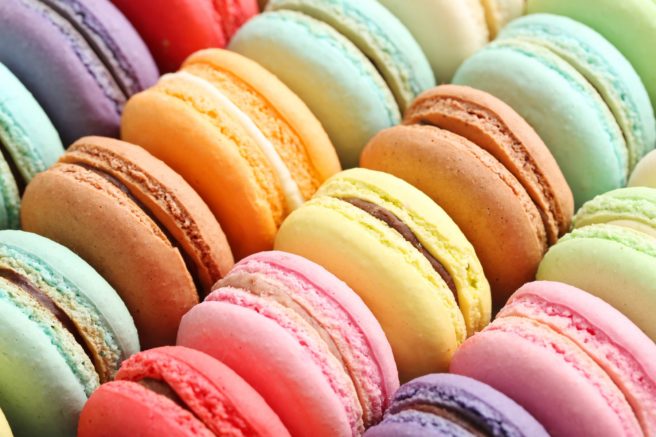 The Paris diaries: 8 cheap eats so you can spend more on shopping
If you planning a trip to Paris this summer, you are a very lucky person.
Truth is, Paris is a good idea any season of the year, but the summer is a particularly nice time to discover or rediscover the City of Light, as most people are on holidays and the streets are basically empty. Be careful though, some places actually close down for two to three weeks in August.
While travelling to Paris doesn't come cheap, there is so much you can do in the city for free, such as museums, walks or just people watching sitting on a beautiful Parisian bench.
When it comes to food, Paris is famous for its Michelin star restaurants but there are also plenty of ways to eat cheaply and still having an absolute feast. Here are our favourite picks under a tenner.
1. A pitta sandwich from L'As du Fallafel
Located in the hip district of Le Marais, this institution has been making the best fallafels since 1979.
L'As du Fallafel, 34 rue des Rosiers, 75004 Paris
2. A beef bourguignon in Bouillon Pigalle
This new restaurant offers delicious traditional French dishes (snails, patés, profiteroles…) served in a casual and friendly atmosphere. Try and go early (12pm for lunch, 7pm for dinner) as this place is very popular among Parisians at the moment.
Bouillon Pigalle, 22 boulevard de Clichy, 75018 Paris
3. A Margherita pizza in Pizzeria Popolare
This trendy eatery offers a wide variety of pizzas and other mouth-watering delicacies, including a traditional margherita for no more than 5 euros.
Pizzeria Popolare, 111 rue Réaumur, 75002 Paris
4. A Kurdish sandwich in Urfa Dürüm
In the busy rue du Faubourg Saint-Denis which boasts numerous cool bars and restaurant, Urfa Dürüm wouldn't necessarily look like the place to be but don't be fooled. This small eatery makes some incredible sandwiches and pizzas for a fraction of a tenner.
Urfa Dürüm, 56 rue du Faubourg Saint-Denis, 75010 Paris
5. A bo bun in Pho 19
This satisfying Vietnamese dish made of rice noodles, raw crunchy vegetables and spring rolls is so flavourful you might become addicted.
Pho 19, 102-104 Rue de Meaux, 75019 Paris
6. A loaded sandwich from Alain Miam Miam
You might have to wait a while as Alain takes his time to make each sandwich but it is all worth it. When you are finally served, cross the street and go each your sandwich in the Square du Temple, an adorable little park.
Chez Alain Miam Miam, Marché des Enfants-Rouges, 75003 Paris
7. Fresh viennoiseries from Du pain et des idées
Croissants, pains au chocolat, escargots… It will be so hard to choose what to get you may as well get one of each.
Du Pain et des Idées, 34 rue Yves Toudic, 75010 Paris
8. A crêpe from Breizh Café
Whether you decide to go sweet or savoury, the traditional crêpes and galettes served in this café are as good as they would be in Brittany.
Crêperie Breizh Café, 109 rue Vieille du Temple, 75003 Paris