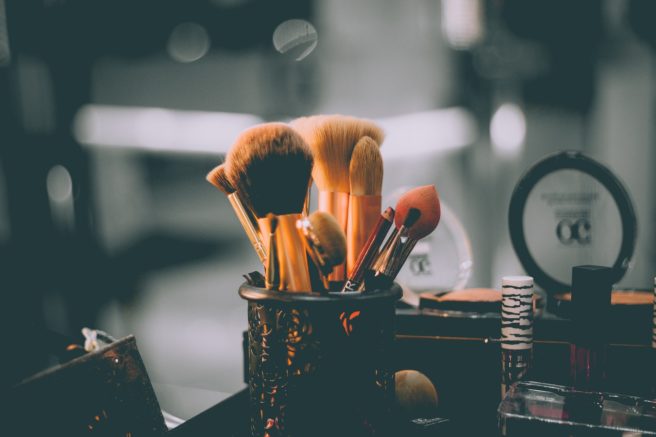 The myths and maxims of mineral cosmetics: a step-by-step guide
The mineral cosmetics industry has been steadily growing for over 20 years, but as it grows in popularity, so too does the amount of misconceptions about mineral make-up.
We've put together a step-by-step guide illuminating how to dispel some of these myths in order to get the best products that suit each person perfectly.
It's time to set the record straight, and we've chosen Irish owned cosmetic company Fuschia to assist us on our mineral masterpiece.
Fuschia's award-winning mineral cosmetics are renowned for their long-lasting durability, and their natural ingredients as well as cruelty-free produce.
The first thing to note is that everyone's skin is different, and each person has their own unique needs.
Some of us have to moisturise constantly to try and battle their dry skin frustrations, others try everything possible to reduce their oily shine.
Prioritise showing off your natural look, a healthy glow is what will allow you to really stand out from the crowd. This guide to navigating the myths and maxims of mineral cosmetics will be your new foundation Bible.
God bless Fuschia.
Myth 1: You don't need to prepare your skin for applying make-up
WRONG! Prep and prime to the nines, gals. Always.
Apply primer to cleansed and fully moisturised skin for the best foundation results. You want the smoothest possible effect, trying priming the skin with Fuschia D20 Hydrating Mist (€25), a non-silicone based mattifying primer.
Foundation only ever looks natural if it's applied correctly.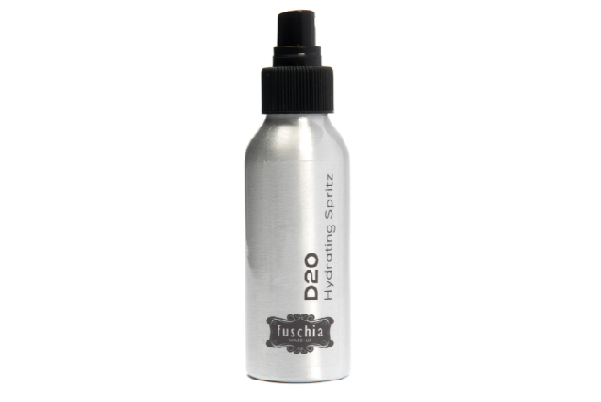 Myth 2: The more make-up applied, the better the outcome
Gurl, less is ALWAYS more. Especially when it comes to foundation.
Tap a small amount of Loose Mineral Foundation (5g-€28.50) into the lid, but don't be overly generous… you can always add more. Your foundation lid can be your new best friend.
You'll also be saving yourself some cash by sparingly using the product, and your face won't be weighed down by too many layers of make-up.
how off your beautiful face, foundation is only meant to give you a small layer of coverage.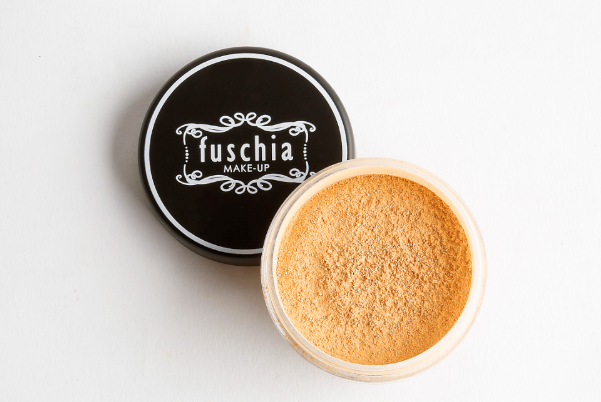 Myth 3: Mineral make-up is best for sensitive skin
Not true, ladies. Everyone's complexion concerns are singular and distinct only to themselves.
Mineral make-up is often marketed as an 'all-natural' product because it's free from additives, chemicals, oil, parabens, the works.
However, there's an unmistakeably inorganic chemical compound called bismuth oxychloride in the majority of mineral products.
This chemical has the purpose of creating a glowing quality on the skin, with an ingredient named crystalline which can actually lodge itself in pores and cause itchiness and irritation.
Anyone who has acne or various skin dilemmas should actually stick to a nurturing formula such as a BB cream to soothe the skin.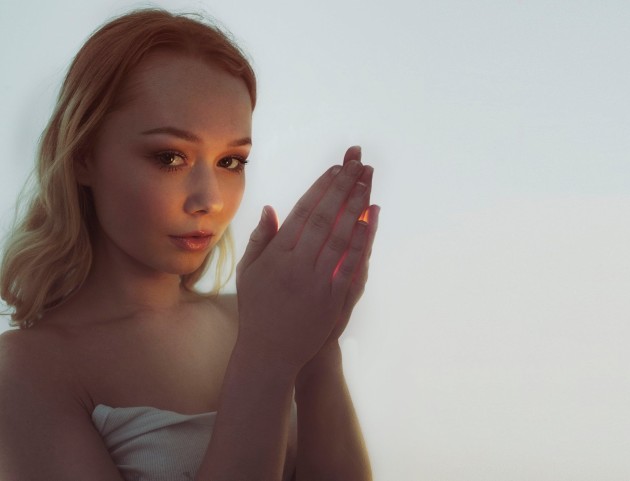 Myth 4: Brushes are ineffective in spreading powder
False… you've just got to learn the right method: tapping.
We recommend using the Fuschia Jumbo Buffer Brush (€19.50) for the best application.
Simply press the tips of the bristles lightly into the Loose Mineral Powder to lift a small amount of product, then turn the brush so the bristles are up right and tap the handle on a hard surface or on the palm of your hand to allow the powder to fall further into the bristles.
You can now spread the powder evenly throughout your face with the right amount of mineral powder on your buffer brush. Powder perfect in no time at all.
Myth 5: There is no right way to buff powder.
We totally disagree, and here's why; we've got the moves.
Use small circular motions to begin buffing the powder into the skin. Mineral is all about buildable coverage, so build as you see fit to suit your individual look and style.
One layer gives soft natural coverage; two layers gives medium coverage, three gives full coverage. Work from the outside of the face and gradually buffing towards the t-zone, applying in coats until you achieve the perfect chic coverage for you.
Finish off with the gift that is Fuschia Correct and Perfect Mineral Concealer (€16.95) using the 112 Airbrush Conceal Brush (€7.50).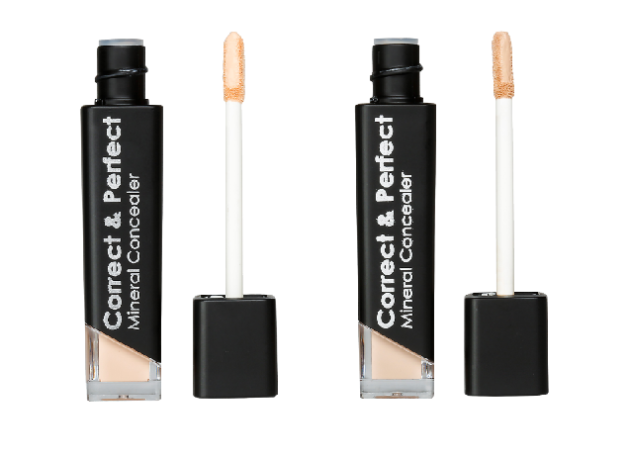 Myth 6: Mineral make-up doesn't have staying power
Untrue: if you lightly brush on some Mineral Rice Powder (5g- €24) to the t-zone to set the base and lock in any oils for the duration of the day, we promise.
Make sure to keep your sifter closed when it's not in use, always open your pot upside down to reduce spillages.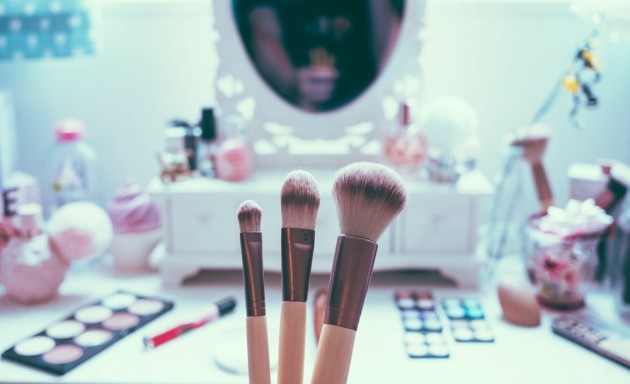 Myth 7: Everybody who suffers from acne should only use mineral cosmetics
Wrong, wrong, wrong. So many people who bear the tribulations of acne tend to avoid all products containing oil to prevent adding fuel to the fire, so to speak.
Most mineral make-up creates a dry, powdery finish which can lead to your skin producing more oil in return.
The oils then mix with your powdered mineral make-up, causing caking and heaviness, which actually draws more attention to any blemishes which you were trying to cover in the first place.
Oils and silicone's aren't always harmful for acne-prone skin, it can actually be very helpful.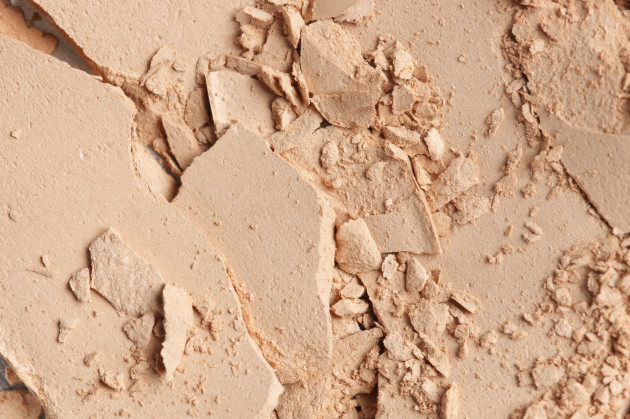 Myth 8: Natural products are good for you
This isn't always fact-based, many preservatives can actually be beneficial for you. There are so many 'natural' things out there that actually aren't even nourishing for your skin at all.
It's a mistake to assume any natural additives are immediately wholesome to you. Products labelled "hypoallergenic", though they are free of the most common allergens, by no means are they allergen free.
Always get tested for allergies by your doctor if you are concerned about reactions to specific ingredients.
Our fave skin ingredients are "non-comedogenic," which means that they don't block pores or cause breakouts.
Myth 9: Mineral make-up has the dual purpose of sunscreen
This myth actually applies to any type of foundation. Make-up is usually based in pigments that refract light, which leads to the general belief that foundations provide an SPF.
While this may be true for some, you'd need to apply a massively thick later in order to get enough protection, which just isn't practical.
The whole point of mineral make-up is to gain a sheer, natural finish to your look, but your best form of sun defence with make-up is to use moisturiser paralleled with a BB cream, both containing SPF.
Titanium dioxide, or zinc oxide are the key SPF ingredients, which also have anti-inflammatory properties.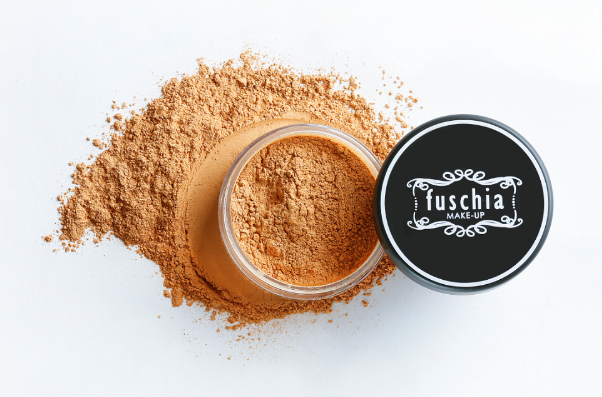 Myth 10: Mineral make-up is ideal for the more 'natural' lewk
Hell nah. Mineral make-up is based on an opaque white compound, so it can flash out on camera and cause skin to appear extremely pale in photos, the bane of a selfie obsessed gal's life.
Try mist the face with a finishing spray after blending the powder in properly on both your face and neck. Powder has a habit of sitting on top of the skin, hindering it from hiding the problem areas with uneven textures.
Other skincare products by Fuschia are needed to blur and correct skin texture imperfections and fill in minor lines and smooth skin.
Those are our 10 myth-busters for mineral make-up, powder in peace gals.
Fuchsia is available from stockists nationwide, for full list and online purchases, visit www.fuschia.ie