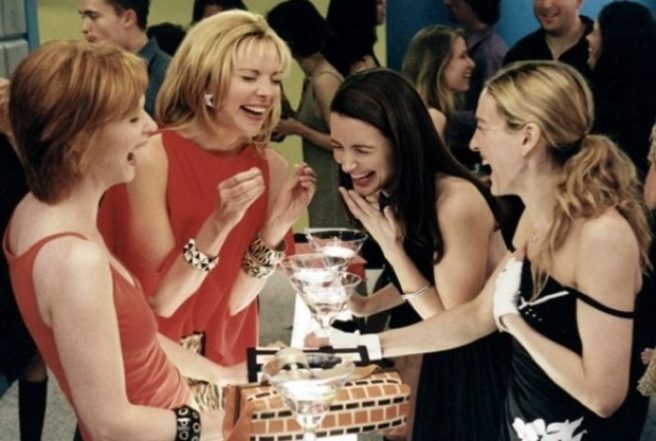 The F Word – 5 TV shows that deal with feminism in the best way
Women are inspiring on and behind the camera. Here's a list of TV shows that focus on the 'F' word – feminism.
These series contain talented,diligent women who are creating and defining the heroines we can't wait to binge watch, all while creating the way for women of the future.
Sex and the City
Sex and the City was the first TV show to introduce the 'career woman'.
It was released in 1998 and it showed professional women on screen looking for love as well as wanting a successful career on their own terms, without sacrificing their femininity. The powerful female drama aired on HBO which was originally a male-dominated channel.
Sex and the City was a risk, and it was the beginning of something fresh – before then, there were few female-led series in existence.
It secured a loyal audience of 7.5 million in the US proving that audiences wanted relatable female stories such as inequality in the workplace. The six season series shone a spotlight on single women, without making them look desperate or needy.
This was the first time we had really seen women take ownership of their sexuality on TV as it was a taboo topic. The series showed men that women do talk about the dirty deed, and don't necessarily lie back and think of England.
Big Little Lies
Big Little Lies has spectacular scenery and great fashion but it also has horrendous scenes of domestic violence. It was intended to air for just a limited run, but HBO commissioned a second series – starring none other than the brilliant Meryl Streep.
It features powerful performances from its leading ladies Reese Witherspoon, Nicole Kidman and Shailene Woodley but it also tackles abusive relationships, sexual assault and motherhood in a refreshingly unique way.
Witherspoon and Kidman's heartfelt Emmys speeches tells us there's still a long way to go in getting female dramas up and running. Kidman opened up about why it was so important for her to be on the show "As an actress, we can read something and feel it, and in this case I could feel probably all of the women, which is a great thing…there was an enormous amount of protection and love for these characters from us as women.
'It was lovely being in their skin for a period of time, just because of the complexity of them and their truth." This show strips these mothers back to their core to show us that they are nothing if not imperfect and complicated.
At first we see women rushing their children to school wearing high heels and driving fancy black cars. The closer we look we can see the cracks beginning to form: stories of human frailty, hidden insecurities, desire and distress.
It's different. It takes the stories we are familiar with being told – adultery, betrayal, cattiness, dishonesty and deceit – and presents us with something new: real women, fighting real battles.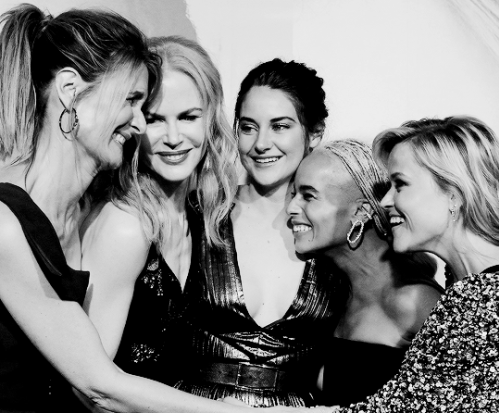 The Crown
The Crown is a story about the triumph of female strength in a world powered by men. It follows the political rivalries and romance of Queen Elizabeth II's reign and the events that shaped the second half of the 20th century.
In this series, we see a queen who not only takes her role seriously, but is also determined to be taken seriously. She is disappointed that her parents did not think it fit to provide her with a more robust education because of her gender.
Conscious that her lack of education is a weakness, Elizabeth enlists a tutor so she can feel more confident when talking to politicians and public figures.
In the show's first episode we witness the then-Princess Elizabeth promising to "obey" her husband during her wedding vows; an inclusion Churchill says she insisted upon. She clashed with her husband Philip in the early years of his reign as he struggles with feelings of emasculation due to the power held by his wife. Once she becomes Queen, the promise to obey becomes increasingly difficult to keep.
The aim to keep her husband happy soon becomes impossible to achieve because of the demands of her role and the royal protocols she must adhere to. The Crown co-stars, Claire Foy and Matt Smith, were not paid equally. Smith's portrayal of a young Duke Of Edinburgh earned him more than Foy's Golden Globe-winning performance as Queen Elizabeth in the Netflix show.
Producers later apologised and Foy was reportedly set to receive back pay.
Grey's Anatomy
Grey's Anatomy deals with many topical issues, especially those relating to females. It focuses on different ages, races, sexual orientations, and economic backgrounds of both the doctors and patients. It shows that women can hold positions of leadership and it repeatedly raises the issue of how unequal the demands on women and men are.
Relationships between women are also treated as something normal and it deals with everyday discrimination that same-sex couples face. It also consistently addresses what it's like to be a mother, including all aspects of motherhood and there's also a place for disabled women in the series.
The 14 season series reinforces that brains are more important than good looks and it also reinforces that it can sometimes be empowering to use your own body for your own purposes. When Izzie Stevens (Katherine Heigl) is called "Dr. Model" because she used photos of her body to help pay for medical school, she embraces it.
Viewers can see that empowering women who are consistently portrayed as "tough" also need help sometimes and it's okay to ask for it, but that doesn't mean they have to lose their independence too. Women support women in this significant series and the best relationships are the friendships made between women.
Creator, head writer, and executive producer, Shonda Rhimes is one of the most powerful and successful forces in television today. She helped star Ellen Pompeo (Meredith Grey) get incentivised as she was earning less than her male co-stars. The bold move was successful and it empowered Pompeo and other females to fight for equality.
The Bold Type
The Bold Type's viewers are drawn to the empowering but messy stories the series explores, which includes learning to become comfortable with your sexuality and racial identity, and finding the courage to fight for the career you want, even if it means taking risks.
This fresh new TV series is about three women who navigate the modern world of journalism and publishing. The show deals with topics such as infertility and gun control. The women of The Bold Type fail in life, but this shows them receiving the room to explore this failure and understand that hardships aren't necessarily tragedies.
The optimistic and realistic thing about the show, is that we' see that it's okay to be imperfect. And they feel empowerment and security knowing their best friends will be by their side no matter what.
The Bold Type provides positive examples of women refusing to be held back by fear. It has genuinely good characters who happen to find themselves in interesting circumstances – there are no bad people or villains on this show.
The stories make us feel empowered and inspired, it's comforting and optimistic and it's what people need right now.