Oops… The Coronas world tour might have to skip New Zealand
The Coronas are supposed to be going on a world tour this November. However, it looks like New Zealand will be one country they will have to take off their wish-list.
Frontman Danny O'Reilly has admitted that he is a "wanted man" in the country and it doesn't think he'll be allowed in any time soon.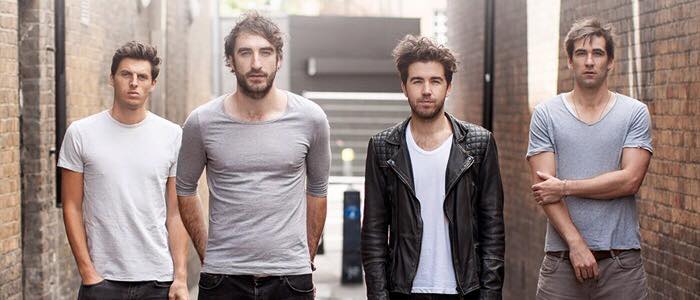 He was speaking with Spin 1038 when it was revealed that there is a warrant out for his arrest which means it is "proving difficult" for the band's manager to sort out a visit for the boys.
"There is a warrant for my arrest and this is the most rock 'n' roll thing that's ever happened to me, but I am going to say it's for a speeding ticket so it is not that cool."
He explained that he was 21 at the time and on a trip with his friends when he ended up getting himself into some trouble. The band's manager Jim Lawless has now been tasked with sorting out the issue so the band can get themselves in front of a New Zealand crowd.
Unbelievable!! Thanks so much to everyone for coming & EP for having us!! #EP2015 Photo by the wonderful @daramunnis pic.twitter.com/80M8wwRbL8

— The Coronas (@TheCoronas) September 4, 2015
Before they jet off around the world though, the band will be playing some gigs closer to home. They have been scheduled to headline the Cork Jazz Festival on October 24, alongside acts such as the Boomtown Rats, Aslan, The Drifters and Gary Numan.
We can't help but wonder though, what does mom Mary Black think about Danny's criminal snafu?