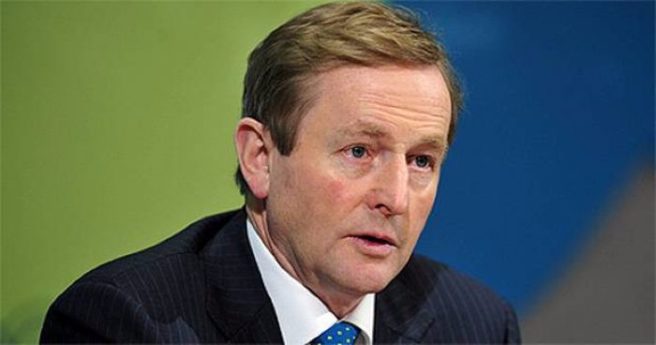 Taoiseach Enda Kenny offers condolences to Manchester victims
Taoiseach Enda Kenny has expressed his condolences to the families of those who were lost in the Manchester attack last night.
22 people were killed and a further 59 injured when a suspected suicide bomber detonated an explosive at an Ariana Grande concert in the Manchester Arena.
'The vile acts carried out in Manchester last night are a reminder of the depravity of the views held by the few,' he said.
Our thoughts & prayers are with the victims, their families & all those affected by the atrocity in Manchester. We are heartbroken for all.

— Enda Kenny (@EndaKennyTD) May 23, 2017
'Those beliefs have no place in our society.'
'My thoughts and prayers are with the victims, their families and all those affected by this atrocity. I am heartbroken for all.'
'The city of Manchester has exceptionally close ties with our country and I extend the solidarity of the Irish Government and all our people to those affected across the UK.'
Shocking news from Manchester. Thoughts, & prayers with victims, survivors, families & community. Condolences & sympathy to those involved. https://t.co/pCuBnhDYfu

— Charlie Flanagan (@CharlieFlanagan) May 23, 2017
The Minister for Foreign Affairs and Trade, Charlie Flanagan T.D, has also expressed his shock.
'I am shocked and horrified by the large loss of life in Manchester last night and my thoughts and prayers are with those affected, and we stand by our nearest neighbour, the U.K. especially due to the strong links between our country and the city of Manchester,' he said in a statement.
'The Consular Section of my Department, in conjunction with our Embassy in London is monitoring the situation and we are not at this time aware of any Irish citizens affected.'
'Anyone with concerns for family and friends can contact the Consular Division of my Department on 353 1 408 2000.'