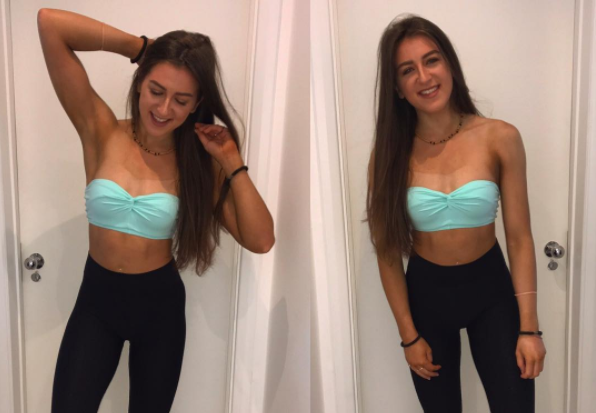 An Irish student has taken it upon herself to fight the myth that healthier people weigh less, by sharing a before-and-after photo documenting her two stone weight gain.
Originally from Co. Clare, Amie Wiley weighed 8st 9lbs in 2013. In order to maintain her slim figure, she followed a strict, low calorie diet, eating minimal carbs and just a small amount of protein.
Now, at 18-years-old, Amie weighs in at 10st 9lbs thanks to her new diet of protein, carbs and unsaturated fats.
According to MailOnline, the fitness fanatic works out five days a week, focussing on a separate part of her body during each session.
Now living in London, Amie has documented her transformation on Instagram, where she has over 10,000 followers.
Deciding to ditch the exhausting cardio sessions and instead focus on weight training, Amie reveals that how the change has helped her not only physically, but mentally as well.
"Back in 2015 I decided to make the transition from cardio to weights."
"I just loved the idea of being toned and leaner and not just being a skinny girl who would just go to the gym to run on the treadmill or go on the cross trainer for hours."
"Personally, I enjoy weights much more than cardio. You don't just benefit physically from weights but you benefit mentally as well."
She added, "Usually girls would shy away from using weights in fear of getting 'too big' or 'too bulky' but that cannot be further from the truth."
"Weights make me feel strong and confident much more than cardio ever did."
Speaking to MailOnline, Amie had some words of wisdom for anyone looking to start their own fitness journey.
"Everyone that goes to the gym is there to better themselves so don't be afraid and just go do it."