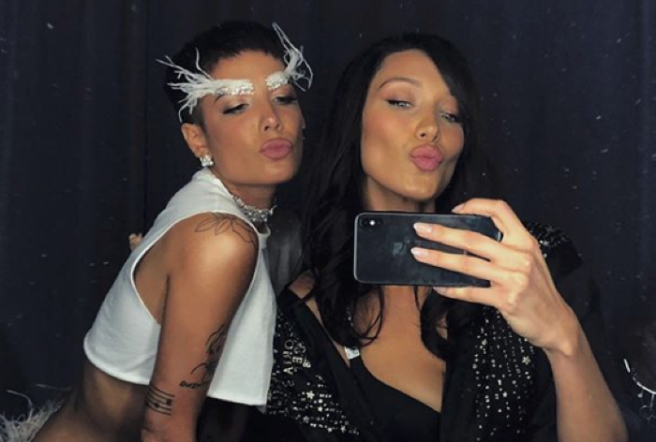 The Victoria's Secret Fashion Show finally aired last night, after weeks of controversy.
Performing at the NYC show were musicians Halsey, Bebe Rexha, The Chainsmokers, Kelsea Ballerini, Rita Ora, Shawn Mendes and The Struts.
Since the show aired, singer Halsey has come forward to air her grievances about the shows commitment to a singular body type over on Instagram.
'I have adored the Victorias Secret fashion show since I was young,' she wrote, in a pink and white text post.
'Performing this year alongside other amazing artists and hardworking models/friends was supposed to be the best night of my year.'
'However, after I filmed the performance, some comments were made regarding the show that I simply cannot ignore.'
'As a member of the LGBTQ+ community, I have no tolerance for a lack of inclusivety. Especially not one motivated by stereotype.'
Halsey's comments were motivated by a statement made by vice president of public relations, Ed Razek following the show's filming.
'Shouldn't you have transsexuals in the show? No. No, I don't think we should. Well, why not? Because the show is a fantasy. It's a 42-minute entertainment special. That's what it is. It is the only one of its kind in the world, and any other fashion brand in the world would take it in a minute, including the competitors that are carping at us,' he said, in a comment that caused offence to many in the transgender community.
'If you are a trans person reading this, and these comments made you feel alienated or invalidated please know that you have allies.'
'We stand in solidarity, and complete and total acceptance is the only "fantasy" that I support…'
The singer has been widely applauded for her words, however, other fans questioned why she accepted the performance gig if this is how she felt about the brand, as they have not previously shown a commitment to including a diverse range of body types.