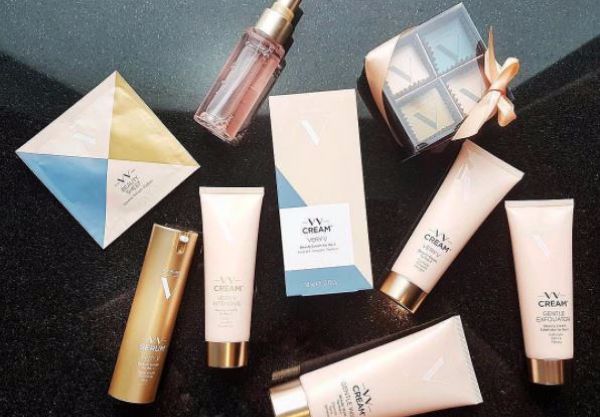 So we all remember the phenomenon that was the vajazzle, right?
Women were glueing tiny little diamond-like stones to their vaginas, for aesthetic purposes (we're not messing!)
Anyway, after the vajazzle came and went, we met 'Passion dust', and we thought we had reached peak vagina – but we hadn't.
Recently, we stumbled upon a cosmetic brand called The Perfect V, and yep, it is a full range of beauty products for your lady parts.
The Perfect V have a wide range of products designed specifically for your vagina – including a HIGHLIGHTER (ugh!)
Anyway, some of their products make sense, like the gentle wash or even the moisturiser – but the illuminator is something I cannot abide by.
Listen, in my personal opinion, none of us need to be sprinkling glitter on our vaginas, but if you choose to do so, I suppose you should know the facts.
The Shades of V illuminator is a luminizer for your vagina (yes, really), that is designed to "highlight, soften and illuminate."
Wow.
According to the website it is a "special highlighting cream with skincare benefits."
Here are some of the 'benefits' it promises to exude:
1. Luminous iridescent colour to add some extra prettiness to the V.
2. Renews and improves the skin, making it appear more youthful and fresh.
3. Brightens and minimises the appearance of skin imperfections.
4. Quick to dry, leaving a luminous glow to the skin.
5. Vitamin E evens skin tone and prevents dark spots
6. Elderflower soothes skin and luminizes the skin
7. Vitamin E anti-oxidant that conditions the skin
Eh, we'll be keeping our highlighter firmly on our faces, thanks.