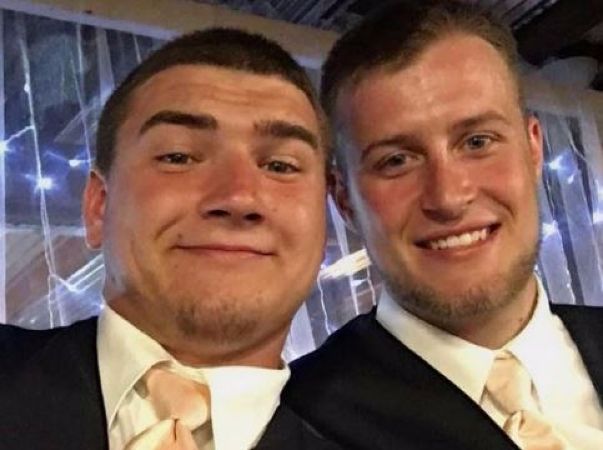 Third-wheeling is something we all have experience of, but few of us would happily embrace the third-wheel title with the same enthusiasm as one brave man named Mitch Jolliff.
And for that, we applaud him.
In a move which we're sure many couples will seek to mimic, Mitch agreed to appear in his best friend's engagement and wedding photos as the classic third wheel, and he nailed it.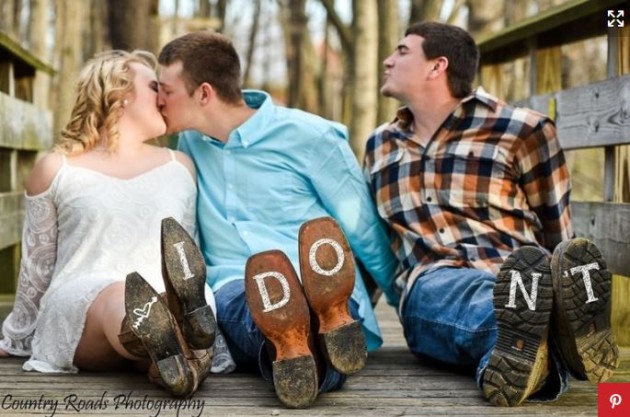 It all started when Brittney Krysinger got engaged to Mitch's best friend Kody and asked Mitch if he would take part in a photo shoot which would sum up the trio's dynamic.
While initially reluctant, Mitch finally decided to get involved and took part in the couple's engagement and wedding photos which were captured by photographer Lindsey Berger.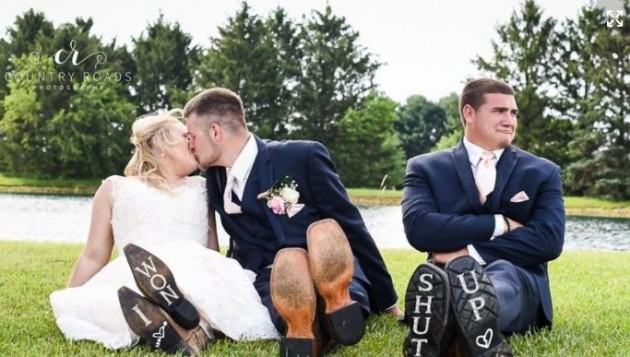 "At first, I was not a big fan of it," Mitch told Yahoo. "They actually had to persuade me quite a bit to take the pictures. I'm not a big picture taker."
Delighted that Mitch took part, Brittney said: "I think it's so relatable. Everybody has that friend who third-wheels with you, who's always there."
Sound familiar?
Credit Image: LINDSEY BERGER, COUNTRY ROADS PHOTOGRAPHY