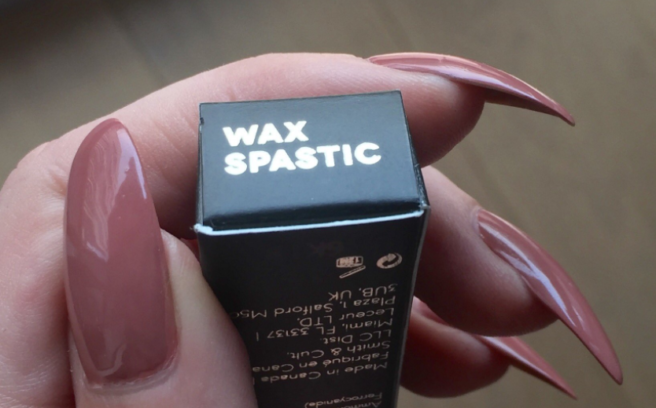 An American beauty brand has come under fire after they gave one of their products a hugely offensive name.
The internet has expressed disgust toward Smith & Cult, a brand famous for their nail polishes, after beauty blogger, Talonted Lex, spotted the name of their new eyeliner.
She had been sent the product by the company's PR and was shocked to discover that it was named 'Wax Spastic'.
How many people saw and approved the name 'Wax Spastic' for your new eyeliner, @SmithandCult? Genuinely stunned pic.twitter.com/ycEbffV9Tw

— Lex (@TalontedLex) June 19, 2017
Twitter users were understandably disappointed at the brands blatant insensitivity.
— beautyqueenuk (@beautyqueen_UK) June 19, 2017
I think Scope UK and Disability Rights UK will be appalled. It makes my skin crawl, so offensive.

— Alylou (@alyloupar) June 19, 2017
That is absolute madness.. Who thinks that is OK to use?!

— Life in a Break Down (@Life_BreakDown) June 19, 2017
Unacceptable. Hoping that retailers boycott!

— Pippa (@Pip1987) June 20, 2017
In the UK and Ireland the word 'spastic' is used as a derogatory term for someone who is disabled and is incredibly offensive.
However, according to Cosmopolitan, in the US, the term simple means someone who is clumsy or awkward.
So, it looks like the message may have been lost in translation, but we're still baffled as to how the word ever made in onto the packaging in the first place. Surely a quick google search would have stopped any confusion?
Lex later tweeted a response from Smith & Cult:
UPDATE: The (US) brand were informed, pre-launch, of the offensive meaning of the word in the UK. Their response below… pic.twitter.com/yea2OdGOz9

— Lex (@TalontedLex) June 19, 2017
A spokesperson for the company told Cosmopolitan that the product has now been removed from sale.
"We have immediately removed the item from sale. Although the understanding of the word in US is very different we have to take responsibility, and recognise that as an international brand we must do better, and will take urgent steps to do this."