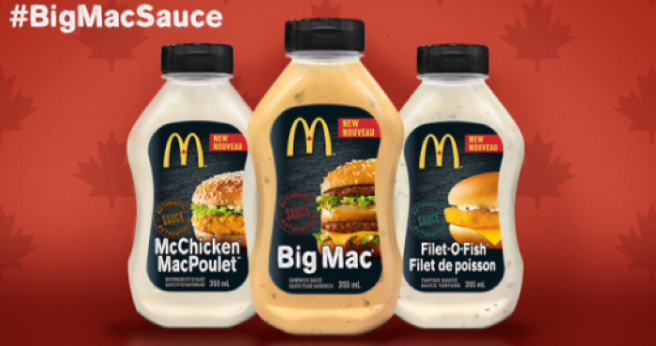 If we could eat Mc Donalds all day, everyday, we totally would, and one of the tastiest elements of a Mc D's is the savoury sauces.
That's why when we saw that the sauces are being sold on supermarket shelves,we felt that you needed to know this vital fact.
Get ready Canada! Launching on grocery shelves this spring. #BigMacSauce pic.twitter.com/2Q0JyqaBTi

— McDonald's Canada (@McD_Canada) March 21, 2017
The secret sauces from the iconic Big Mac, the Fillet-O-Fish and the Mc Chicken will all be available in bottle formula.
The sauces will be available from this spring, but in a devastating turn of events, the sauces are currently only available on the Canadian market.
Despite this upsetting development, we're still seriously appreciating people's Twitter reactions to the news.
@McD_Canada McChicken sauce and Mac sauce? FINALLY!! pic.twitter.com/xXP5ds2C0R

— Erika aka Evil E (@iam_erika) March 22, 2017
People do love that Big Mac sauce, though.
Hopefully the yummy sauces make their way to Ireland, ASAP!