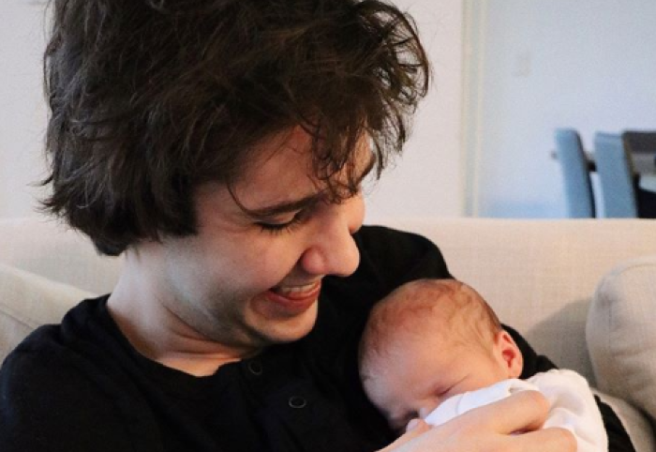 Josh Peck and Paige O'Brien are settling into parenthood.
They welcomed a baby boy, Max Milo Peck almost a week ago.
Now, family-friend and fellow Youtuber, David Dobrik has met the newest member of the Vlog Squad and it's ADORABLE.
In his latest upload, David shows the moment he gets to meet Max and it's just heartwarming.
Three minutes into the video, David heads over to Josh's place to see baby Peck.
Get ready for your ovaries to explode, as the lads gushing over the tiny newborn is just too much for us to handle.
If that wasn't hard enough, over on Josh's channel, he uploaded a longer, more intimate look at the meeting.
The video starts by showing David overcome with emotion, balling his eyes out because he is going to meet little Max – AWH.
We see a much more mature and serious David in the clip, and fatherhood really suits Josh as he looks so proud of his little man.
We aren't sure if this baby realises how lucky he is to have David as an uncle, we imagine that his childhood is going to be jam-packed full of fun.
Congrats to Josh and Paige, he's one of the cutest babies we've EVER seen.
The Vlog Squad has a new member and he's just everything.