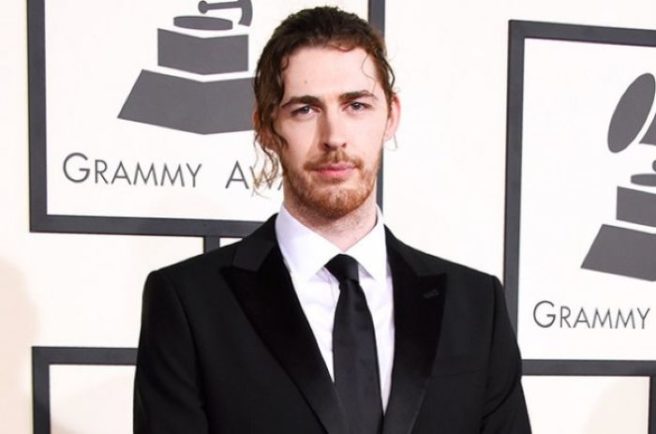 Hold up…Hozier is back in the game?!
After four long years of waiting, the musical god has finally released new music, and it is AMAZING!
The new EP, titled Nina Cried Power was released last night after much awaited anticipation, and it was definitely worth the wait.
The new album has four songs total: Nina Cried Power, NFWB (Nothing Fucks With My Baby), Moment's Silence (Common Tongue), and Shrike.
I'm thrilled to release the Nina Cried Power EP on September 6th. This collection of songs is an example of what I've been working on in the last while and will be a small taste of what is to be expected from the upcoming album. https://t.co/4BF7hsFCfZ pic.twitter.com/dneUIHU5Ez

— Hozier (@Hozier) September 3, 2018
The Wicklow native has continued to embody the classic Irish theme of dark and tainted love. His haunting voice beautifully slips above the songs' catchy beats, pulling us back in once again with his new music.
Nina Cried Power features American gospel legend Mavis Staples (Oh Happy Day singer), adding a soulful twist on Hozier's original sound.
NFWB, on the other hand, sounds like something off the Vampire Diaries' soundtrack as torment and darkness ooze from an obsessive partner.
If you're desperate for a more upbeat tune, Moment's Silence has a beat you can't help tapping your foot to. The guitar twang and rhythmic clapping will have you bobbing your head along for the whole song.
Nina cried power – 10/10
NFWMB -10/10
Moment's silence – 10/10
Shrike – 10/10 pic.twitter.com/em3XCmerHj

— ali (@iwillbetheworld) September 6, 2018
Things slow down as Shrike takes us on a journey about hipster lovers. If you need a good cry, this song is the perfect fix, full of lost hope and missed opportunity. This song is classic Hozier.
Lucky fans get to see Andrew Hozier Byrne rehearse his new album in The Academy tonight for his final Dublin performance, and we'll be hoping that the passionate singer will bless us with a few new hits.
#NinaCriedPower is out now. It's a joy to share new work with you after so long. Listen here: https://t.co/Iur81FhykT pic.twitter.com/kaGxncP6VJ

— Hozier (@Hozier) September 6, 2018
But for those of us mere mortals, who could not get tickets before the charity concert sold-out, thank god we have Spotify.
So, check out his new EP today. You won't be disappointed.