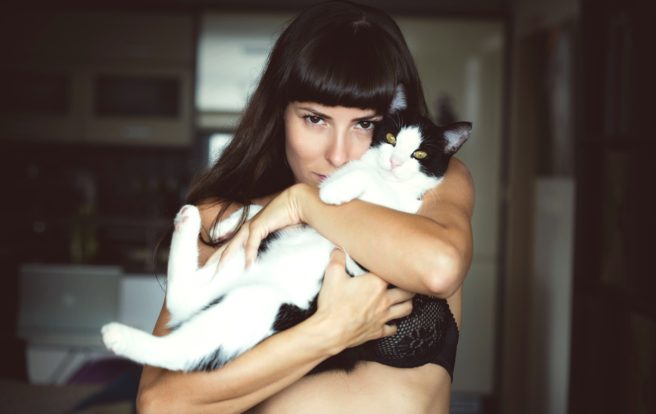 When it comes to dating and looking for love, we all want to present ourselves in the best possible way to a potential lover.
Dating apps and sites have made it seriously easy to tailor the perfect profile that shows what you are like as a person – but does it really?
Kittenfishing is a brand new online dating phenomenon which is plaguing the modern dating scene.
Kittenfishing is when a perspective dater sells themselves on their dating profile a little too well, through perfectly posed photos that maybe don't show the reality of what they look lie 99 per cent of the time, through rounding up their height or having a helping hand from friends in sending those Tinder replies.
A kittenfisher's profile is full of filtered or Facetuned photos and funny biographies that don't reflect the humour capabilities of that person IRL.
I mean, it's easy to be hilarious via text when you have a few minutes you think of a response, but that might not translate when you actually meet up.
But as @jaredxcupido has mentioned , we're all probably lowkey kittenfishing people

— Faati (@faatimahE) April 20, 2016
Hinge, a platform for modern dating advice, found that 38 per cent of men report being kittenfished after meeting an online date for an IRL encounter.
The study also showed that 24 per cent of women feel that have been kittenfished.
However, only two per cent of men and one per cent of women report having kittenfished someone else, so we think there are a few kittens in denial.
My favorite form of kittenfishing is when men pretend to not be assholes on apps and then reveal their true selves when you finally meet.

— AppalAshley (@thatgirlAFOX) June 29, 2017
While kittenfishing definitely isn't as bad as it's counterpart catfishing, it's still something to be wary of.
'We have to wonder if people think this is harmless or if people do it intentionally,' realtionship expert Nikki Leigh told Bustle.
'They may figure they'll shave a few (or more) years off their age to make themselves seem more attractive to grab a person's attention.'
'Or they may post a picture when they were thinner, so they can get more attention in the beginning.'
'It's sad they don't realise that they aren't doing themselves any favours and they are actually hurting their own chances if they are really looking for a date or love and they are hurting other people.'