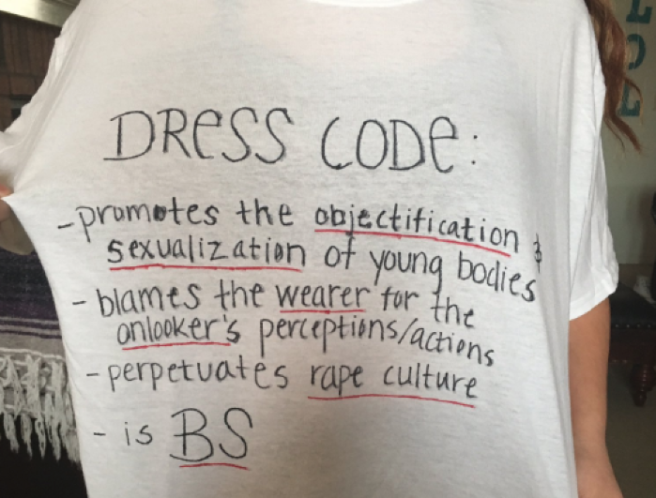 When Isabella Villegas heard that her 13-year-old sister had felt compelled to change her shirt after teachers made remarks over her choice of clothing, the 18-year-old made a T-shirt for her sibling to wear if she ever finds herself in that situation again.
And Twitter is now begging the Isabella to print more so they too can get their hands on one.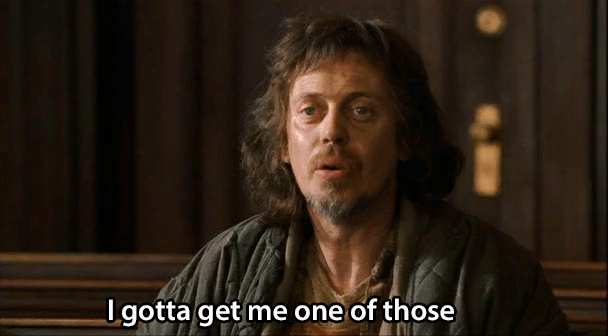 Speaking to BuzzFeed, 13-year-old Grace Villegas explained that after choosing to wear an off-the-shoulder blouse to school, she felt pressure from teachers to swap her new top for an alternative one.
"Instantly, I was like, 'Okay, I'm going to get dress-coded,' and I felt the need to change," Grace explained.
Furious that her younger sister was subject to judgement, Isabella made Grace a T-shirt to keep in her locker if she ever feels pressure to conform again.
And the message emblazoned across the plain white shirt has struck a serious chord with Twitter users in recent days.
my 13 year old sister was dress coded for her shirt today for "revealing too much chest and shoulder" so i made her a shirt to change into pic.twitter.com/NdRQws91HB

— isabella rossellini (@bellavillegas_) March 13, 2017
"Dress Code: Promotes the objectification and sexualization of young bodies, blames the wearer for the onlooker's perceptions/actions, perpetuates rape culture, is B.S." it reads.
After the post racked up thousands of likes, queries into the availability of the shirt began pouring in, with one Twitter user writing: "Are you selling these on etsy yet??"
"If you started printing shirts with this on it, I'd for real buy one," added another.
Due to popular demand, Isabella decided to go ahead and make more shirts, telling the Twitosphere; "We are gonna start printing shirts!! anyone who wants one DM me so i can get an idea of how many to order!"
And that's how it's done.