Smartphone users have thousands of emojis at their disposal, but not one of them features a woman with curly hair.
As the original emoji keyboard was designed in Japan, it stuck with the straight hair so often seen in Asian culture. But here in Ireland (and elsewhere in the world) the majority of us have waves, if not full-on curly locks.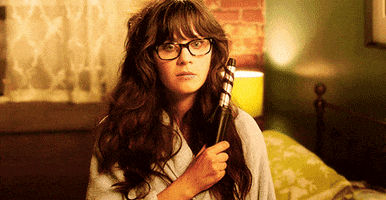 When beauty brand Dove got wind of this glaring gap, it decided to do something about it, to help promote the beauty of naturally curly hair.
A spokesperson for Dove's owner Unilever said the company thought it was "wrong" that curly-haired women couldn't find an emoji that looked like them, so to help it's designed the first Dove Love Your Curls Emoji Keyboard.
Research by Dove found that just 10% of women and 40% of young girls actually like their curly hair in its natural state.
But we reckon that might change when they see this epic heart-eyes emoji:
Or this kissy-face one:
Or, of course, this crying-laughing face:
The emojis come in a range of skin tones, hair colours and hair types, and the whole keyboard can be downloaded via the App Store or Google Play.
Plus, if you tweet using the hashtag #LoveYourCurls, Twitter will automatically generate a curly-haired gal for you. Win!