Former X factor contestant, now a Celebrity Big Brother star, Chloe Jasmine was having another heated argument with fellow housemate Austin Armacost when her battle with alcoholism came under the spotlight.
The American reality TV star had a bone to pick Chloe after she refused to raise a glass in toast to his late brother.
His issue came about after she agreed to go to the fridge and get a beer for her fiance Stevi Ritchie.
Austin pointed out that he found it unusual that she would refuse a toast but otherwise seemed to have no issue with being around alcohol:
"It's just ironic that the other day you couldn't get out of bed because you couldn't be around alcohol and now you are running to the fridge to grab booze for Stevi."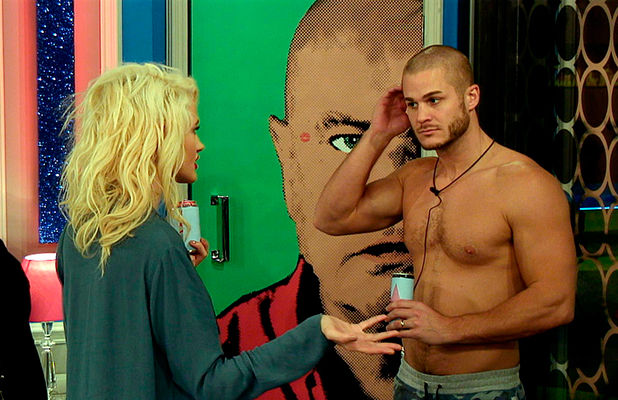 Austin continued that he felt completely disrespected by her actions:
"It's really f***ed up you did that Chloe. My brother is dead and you didn't come together with the rest of the house and join in the toast for a few minutes. I feel extremely disappointed and disrespected."
Chloe defended herself against his angry outburst by attempting to explain that she has an ongoing struggle with alcohol addiction:
"I am addicted to alcohol, if I smell it I can go nuts. I could get Stevi a drink as it wasn't open."
After becoming very upset that Austin and she had another argument this week, she went on to explain:
"It's like a manic depressive, some days you want to just stay in bed. This is the disease I have, alcoholism. I'm a bit of a mess really."