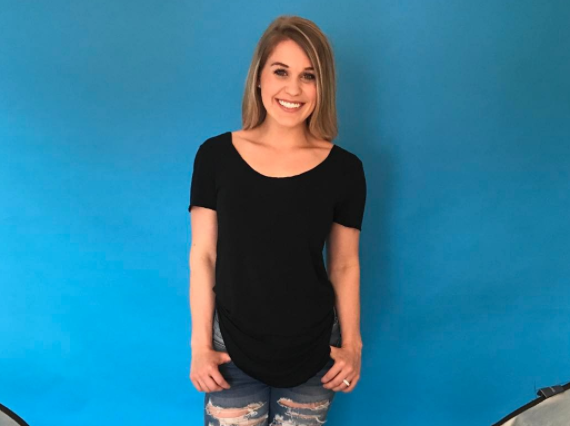 It's easy for us to think that people in great physical shape have no reason to be insecure about their bodies, but as we know, this is not necessarily true.
We all have our insecurities, but whether or not we choose to admit that is a different story.
Victoria D'Ariano, a bodybuilder and mental health advocate, knows this struggle all too well.
There's no doubt that Victoria is in top physical condition, but just like everyone else, there are parts of her body she wishes she could change.
She has cellulite, or "butt dimples" as she likes to call it, and recently took to Instagram to pen a hilarious open letter to her biggest insecurity.
"Dear Butt Dimple,
I remember the first day you appeared. I was 15 years old. Since then you have had a hugely negative impact on my life. Since then you have made me feel less about myself. You not only made me feel fat, but also unworthy. You have always had an impact on what I chose to wear. I would avoid certain bikinis, and even some of my favorite leggings. I would never feel confident in a bikini because I thought everyone was staring at you. I would never wear my favorite leggings because again I always thought people were starting at you. Long shirts were my go-to as it was a way I could cover you up and have a moment of peace within my mind as no one would be judging you.
I remember endless hours of looking at you in the mirror, squeezing you and wondering why I had you. I remember crying of embarrassment as other girls I was friends with didn't have you. I would exercise extra hard in hopes you would go away. I would eat better also in hopes you would go away. I even considered cellulite treatments so you would finally just go away. You never did, you still haven't. You took a lot of joy away from me, you caused a lot of stress for me, you made me insecure and took away my confidence. I could never feel in shape as you were always there.
I am writing you today to tell you I have finally stopped letting you win. You will no longer make me feel unworthy, not good enough or not in shape because of you. I will no longer be afraid to wear certain bathing suits or leggings because of you. I will no longer hide you. You are what you are and I have finally come to peace with that. I have finally accepted you.
When I reflect back on this I realize how stupid it is to have let something this superficial have an impact on my life but it did. I am happy that I have been able to overcome this and I hope if you have a similar struggle you can realize that you too can and will. Don't let things of such insignificance ever take away your happiness."
The post has since gone viral with many of Victoria's 283,000 followers thanking her for her honesty.
One user wrote: "Omg I have the same thing and I've hated it for years. I still hate it sooo thank you for posting this."
This isn't the first time Victoria has adressed the topic. Just last month the bodybuilder shared this photo with her followers:
Victoria is living proof that not matter how other people see us, our insecurities will continue to exist – we've just got to learn to embrace them.