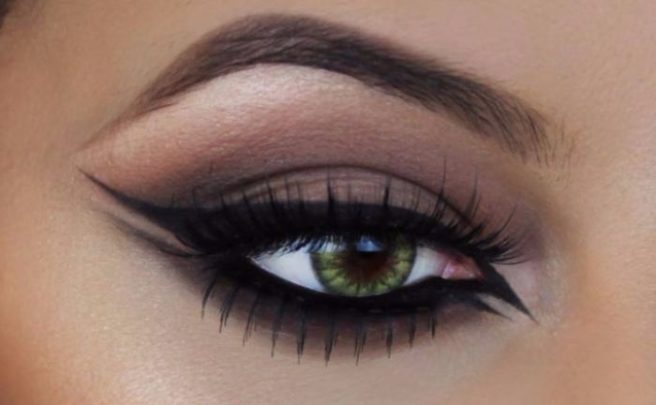 We seem to buy a pack of them every week but lose them almost instantly, and a good portion of our down time is spent wondering where they all end up.
Bobby pins, hair pins, or kirby grips, whatever you may call them, those little metal hair slides are the latest ingredient in the ideal eyeliner hack.
Achieving the perfect cat-eye flick with liquid eyeliner can be a tricky affair, and anything that makes the application easier is worth trying in our opinion.
Instagram MUAs and YouTube beauty vloggers alike have been utilising the humble bobby pin in the pursuit of the purrfect cat-eye, and we think it's a pretty genius idea.
The only tools you need are your liquid eyeliner of choice and a large bobby pin, if you can find one.
Then all you have to do is paint the liner onto the open end of the bobby pin and stamp it on the outer corner of your eye.
This motion creates the winged tip, and because it's a stamp, you can recreate the exact same wing on the other eye.
Then all you have to do is fill in the lines, simple.
Now to find a few bobby pins to try this trick, since they like to disappear into the abyss whenever we stock up on them.