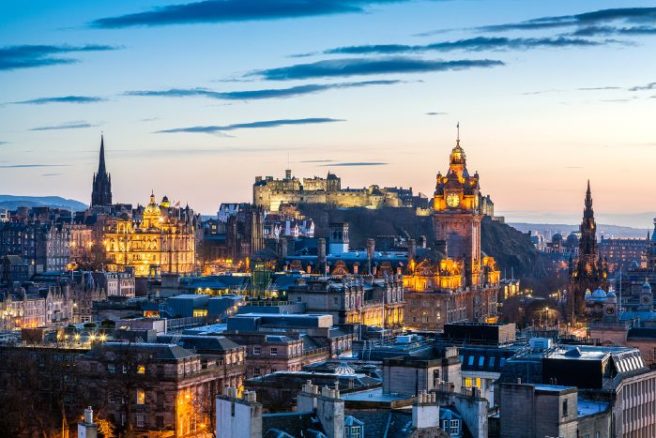 We bloody love a little weekend away every now and then (we wish we could afford to go away every weekend tbh, but alas, broke).
Anyway, if you are planning to hop off to a gorgeous European city – Edinburgh should be at the TOP of your list.
I love Paris, Berlin and all those other brilliant cities, but for some reason, Edinburgh is number one in my heart.
The people are amazing, the architecture is gorge, and the bars are CLASS.
Seriously, I am yet to meet a person who visited Edinburgh and didn't fall in love.
So, I decided to do up a wee list of my favourite bars in the Scottish capital – that you simply need to try.
Also, if you have any recommendations, send the my way !
1. Panda & Sons
Best for: a Long Island iced tea.
Panda & Sons opened in November 2013 by Panda and his family. The foundation the bar was built on was to create a place where all ages and all people would feel welcome whether it would be for one of their deliciously creative cocktails, wide range of craft beers or their gloriously extensive wine list.
They are a hidden bar fusing the classic Prohibition style Speakeasy and a nod to the Vintage style Barbershop. All we can say is that if you find a Barbershop with some foreign currency you have made it to the Libation Destination!
2. The Albanach
Best for: a whisky on the rocks.
Loved by locals and office workers just as much as tourists, The Albanach is a classy bar that puts equal emphasis on food and drink. You won't be able to miss the 220 malt whiskies behind the long central bar, or the Belhaven beer, nor resist the contemporary Scottish menu with its pub favourites and local specialities. It's a great chance to get a taste of Highland hospitality right on the Royal Mile, with friendly staff who'll introduce you to the best of what Scotland has to offer.
3. Monteiths
Best for: an Espresso martini.
The bar team at Monteiths pride themselves upon creating innovative and interesting cocktails using the best products available. The carefully curated cocktail list features plenty of classic drinks alongside some new creations that have been designed in-house. There's also a selection of fantastic wines sourced from across the globe; you'll find an eclectic mix of well-known varietals, unusual grapes and rare vintages. If beer is your tipple, then you're in luck – Monteiths also have a regularly changing selection of craft brews from Scotland and further afield.
4. Bramble
Best for: a G&T.
This hidden cocktail bar has now firmly established itself as one of the best in Edinburgh (and one of the best in the World, FYI). Its reputation has only grown over the years and the original cocktails are rightly regarded for their quality and creativity – they're seriously delish. The décor is understated, all brick and dim light (romantic) and the drink menus are bound inside the covers of old books. Despite its popularity, Bramble is relatively intimate mid-week, but it can get busy on weekends.
5. The Devil's Advocate
Best for: 'Cask to Cup' cocktail.
The Devil's Advocate is a bar and restaurant situated in the historical and atmospheric Old Town of Edinburgh, in an old Victorian pump house hidden away in Advocates Close.
Featuring a mezzanine dining area and a 400 strong whisky shelf, the menu boasts seasonal and Scottish ingredients that change monthly.