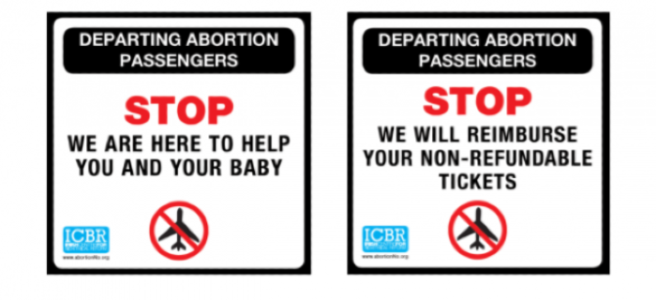 A number of weeks ago, the news broke that The Irish Centre for Bio-Ethical Reform intended to demonstrate at Irish airports to discourage women from leaving the country to seek abortions.
While both Cork and Dublin airport stated that they would not be allowing the protests, the manifesto of the 'NGO' continues to state that two weeks of demonstrations are getting underway.
The group released a statement today saying that Dublin, Belfast and Manchester will be the locations of their first protests tomorrow, after recent governmental decisions surrounding the financial implications of procuring abortions.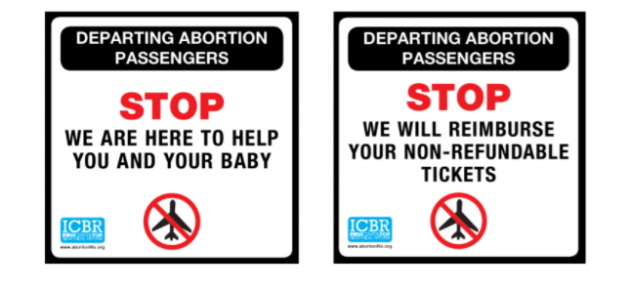 'In light of the recent decision made by the British government to pay for abortions for Northern Irish women travelling to England, three major pro-life groups are coordinating a massive, visual response,' reads the statement.
'Precious Life of Northern Ireland, ICBR of Ireland and Abort67 of England will be holding simultaneous public education displays in Belfast, Dublin and Manchester on Saturday 29 July 2017.'
'They will be displaying large graphic images of aborted babies, to show the humanity of the unborn child and expose the horrific reality of abortion which the abortion industry strives to keep hidden from Irish women travelling to England for the procedure.'
The protests will take place at Belfast Airport, Airport Spur, Manchester and on Dame Street, Dublin.
'This is about the abortion industry expanding business and increasing profits off the blood of Irish babies,' said Ruth Rawlins, spokesperson for Abort67.
'We want to send a loud and clear message to the public that we stand with both Northern Ireland and Ireland and their right to protect unborn Irish citizens from abortion."
The group previously received backlash from the public for their intended demonstrations.
The group emphasised the use of graphic, questionable imagery in their pursuit of 'education,' with the former demonstrations being titled 'Ireland Airport Education Project.'
ICBR have been contacted for comment.