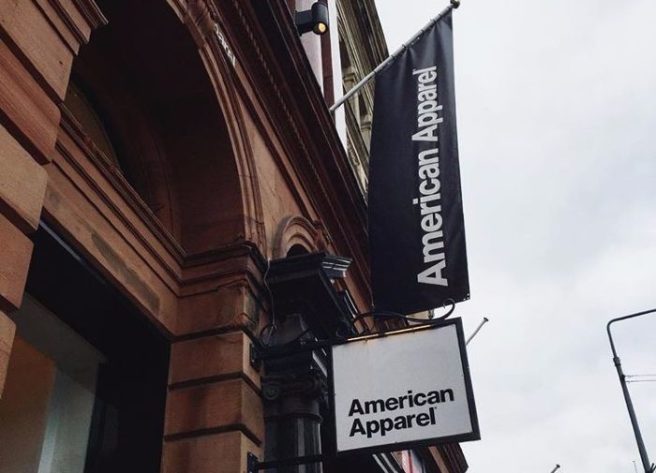 Ah American Appparel, the haunt for hipsters hunting for the perfect Instagrammable tennis skirt or foil-like shell jacket.
AA held a very special place in the fashion world with it's commitment to quality and distinguishable look, and when the company decided to close down all of its IRL stores, we were devastated.
However, the brand is back with a new online presence, so if there has been a high-quality hoodie or velvet scrunchie-shaped hole in your life for the past few months, never fear.
The online site is up and running flawlessly, but things are a little different than before.
Rather than tonnes of sale items in time sensitive prints or textures, the brand has completely stripped back production to the minimal basics.
The site, in clear white, minimalist print, now reads: 'Globally sourced, ethically made, sweatshop free. That's American Apparel,' so the brand manifesto is still the same.
However, the products have been pared back to two categories – The Basics, which include simple, day-to-day, block coloured separates like The Easy Jean and cotton bodysuits, and The Icons.
The Icons shop includes AA's most iconic pieces, from the most photographed, like their high cut swimsuit. to the most recognisable, like their knee high socks.
Not all of the items are back in stock yet, (the site officially re-launches on August 14) but we are pleased to have the brand back in our lives.
Feature Image: Instagram / viiiamar