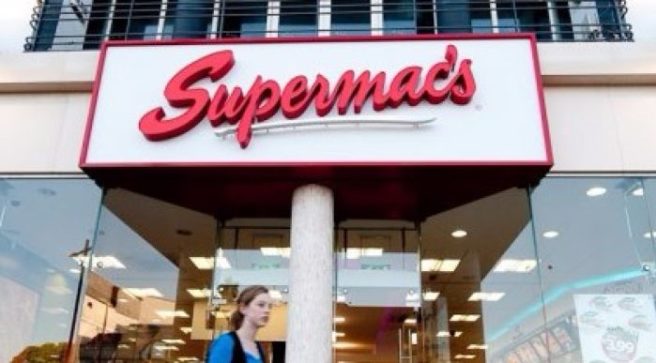 Supermacs seek public assistance in identifying bathroom bandit
Whether you're a cheese burger meal type of gal or a fan of the Snackbox, there's no better place to end the night than with a comforting plastic tray of takeaway goodness.
Curry cheese chip connoisseur Supermacs has been known to help us all head home a little more satiated after a night on the town.
Now, the Irish fast food chain is seeking the public's assistance after some very interesting CCTV footage was captured in one premises.
Taking to Facebook, Supermacs Ireland uploaded a video of a man in the communal area of the men's bathroom.
The black and white footage shows the man repeatedly cupping his hand under the water of the sink, before splashing the water onto the floor.
He then appears to wipe water onto his back and trousers before leaving the wash basin.
Supermacs uploaded the footage along with the caption: 'Do you know this man? We'd like to speak to him.'
Most people in the comments section think that it appears that the man is attempting to fraudulently make it look like he slipped and fell in the water, possibly in an attempt to claim damages against the restaurant.
However, this is just speculation, as Supermacs do not specify what they believe the man was attempting.
The footage is currently going viral, after being viewed over 165,000 times with thousands of comments and shares.
It won't be long before someone identifies the alleged crook.
'Insurance companies are to blame' said one outraged commenter.
'They dont investigate anything just pay out and make it back by upping premiums for everyone across all types of policies.'
'Without this footage this scumbag would get away with 20 grand easy.'
Another wrote: 'The garlic cheese has gone to his head.'