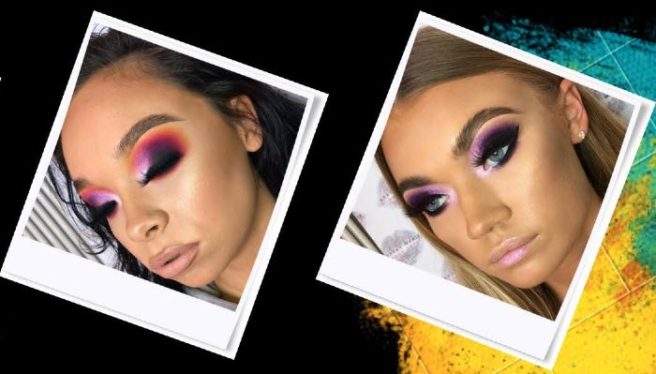 Stacey-Marie MUA and BPerfect are hosting make up masterclasses
As makeup fans will already know, MUA Stacey-Marie has joined forces with BPerfect Cosmetics for the hotly anticipated launch of their BPerfect X Stacey-Marie Carnival Palette.
The ultimate antidote to a makeup landscape of nudes and neutrals, the electrifying shades are right up our alley.
Ideal for festivals or an exceptional night out look, the palette is taking the makeup world by storm.
'I cannot express how grateful I am to each and every single one of you, you have made my dreams come true,' Stacey-Marie told her followers on Instagram.
'I'm actually launching my own palette today!!!!! WTF!!?! SOMEBODY PINCH ME.'
To celebrate the launch BPerfect Cosmetics creator Brendan McDowell and Stacey-Marie are bringing the BPerfect X Stacey-Marie Carnival Palette in a whirlwind tour across the country.
If you'd like to discover all of Stacey-Marie's ultimate makeup tips, plus get a chance to use the brand new palette, listen up.
The makeup masterclasses are being hosted at three locations across the country:
Tuesday the 17th of July at 7pm in Medicare, Forestside, Belfast.
Wednesday the 18th of July at 6pm in Sam McCauleys, Mahon Point, Cork.
Thursday the 19th of July at 7pm in McCabes Pharmacy, Dundrum Shopping Centre, Dublin.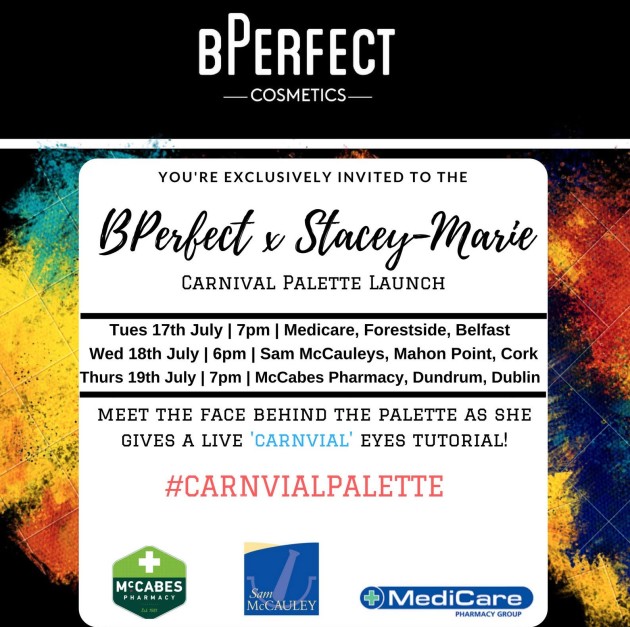 The exciting event is totally free, so if you want to head along check out the above dates.
We're already dying to find out how Stacey-Marie creates that staggering cut-crease.