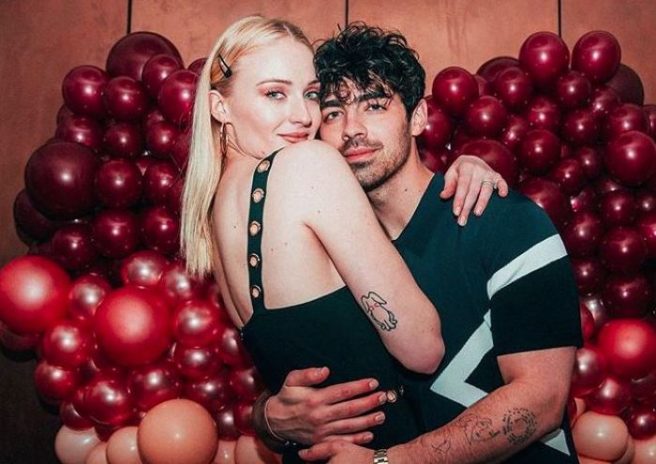 Sophie Turner explains why she got engaged at such a young age
Sophie Turner and Joe Jonas are set to tie the knot later this summer after they got engaged in October 2017.
The lovebirds had been dating for a little under a year before Joe got down on one knee and although fans were over the moon for the pair, many admitted they were quite surprised by the news.
At the time of their engagement, the Game of Thrones star was only 21-years-old. The actress recently opened up about getting engaged at such a young age in an interview with Rolling Stone.
Getting engaged and married in your early 20s was the norm back in the day, but these days, people are waiting longer to settle down.
This didn't phase Sophie because she said that she doesn't feel like a normal 22-year-old.
"I was fully preparing myself to be single for the rest of my life," she admitted.
"I think once you've found the right person, you just know. I feel like I'm much older a soul than I am in age. I feel like I've lived enough life to know.
"I've met enough guys to know—I've met enough girls to know. I don't feel 22. I feel like 27, 28."
There's no doubt the 23-year-old actress is head over heels in love with Joe. She recently gushed about her beau to Glamour magazine: "A lot of [my happiness now] is to do with being with a person I've fallen in love with, who loves me more than he loves himself, and who wants to see me find my own happiness."
She added: "That was probably the biggest thing that pushed me to find who I am and find my happiness in things other than acting."
Power to ya, Sophie.