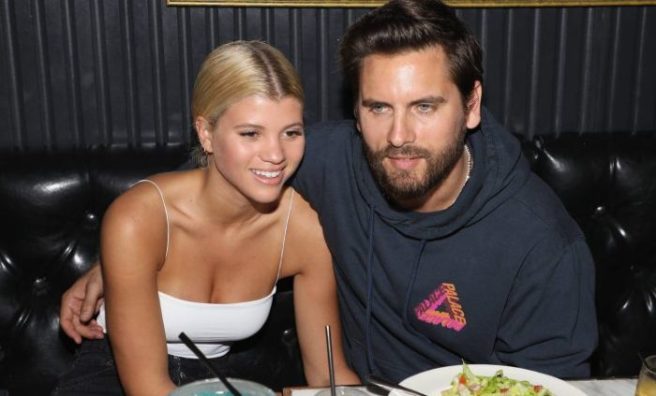 Sofia Richie and Scott Disick split amid cheating rumours
Sofia Richie and Scott Disick have reportedly called time on their relationship almost one year after they were first rumoured to be seeing each other.
It's understood that Sofia broke it off after Scott was caught getting close to a mystery woman just days after the couple returned from a romantic holiday to celebrate the Keeping Up With The Kardashians star's 35th birthday.
The insider added to E! News: "Her dad got to her and was a major influence. He told her enough is enough and she deserves better than this. He told her to come home and she did.
"She is upset and sad but feels like she had no choice and she couldn't stand for being cheated on and being in such a toxic relationship.
"She is relying on her family for support and they are trying to keep her busy. She is spending her time with them and with her close friends."
The news comes after Scott's ex, Kourtney Kardashian, said she finally trusts Sophia to be around her children.
A source said at the time: "It helps that Kourtney now trusts Sofia. The kids are allowed to spend time with her. Sofia likes having them and helps Scott. So far, the kids are giving Kourtney good reports about Sofia.
"Sofia has shown over and over again that she is willing to stay with Scott even when things are not great – but Scott is doing well lately. [He] isn't really partying and spends a lot of time with his kids."
It seems the reality hasn't really hit home with Scott yet, as a source close to the star told PEOPLE he thinks there's a chance Sofia will change her mind.
"Scott seems fine," they said. "He even thinks she might change her mind. He isn't really taking it seriously."