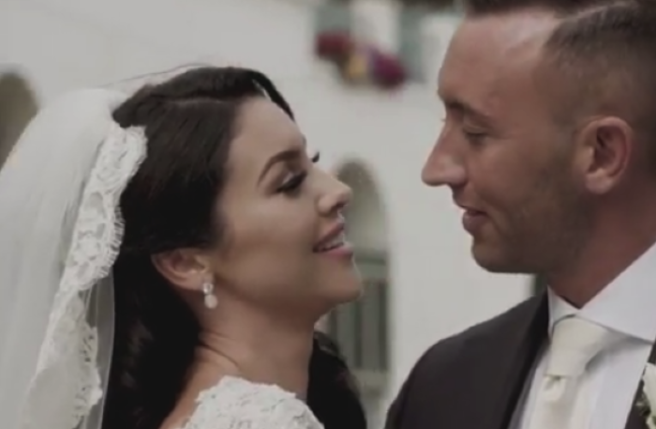 So Sue Me just shared her wedding video, and it's legit like a fairytale
Just two months ago, Suzanne Jackson married her sweetheart Dylan O'Connor today in a beautiful ceremony.
While the pictures were leaked all over social media, and uploaded by the blogger herself in the weeks following the wedding, fans have been hankering for the wedding video to get a true insider's look at the festivities.
Now, Suzanne has shared her ceremony with her 223,000 followers via Instagram.
'So.. as I said on Snapchat, I was going to keep this private… buuut, considering I shared so much of our big day with you all already, I figured, you'd like to see this too…' the influencer captioned the post.
'It's a lil teaser we received to get us excited for our main video in a few weeks!'
'This was simply the best day of my life.'
The wedding itself was a stunning affair, set off by the backdrop of the five star Powerscourt Hotel in Eniskerry, Co. Wicklow.
The blogger wowed in a lace-sleeved ball gown on the day.
'I kind of want to go all out,' Suzanne previously told SHEmazing.
'I'm going to have something that hasn't't been seen before on another bride…'
Check out the vidoe for yourself above.