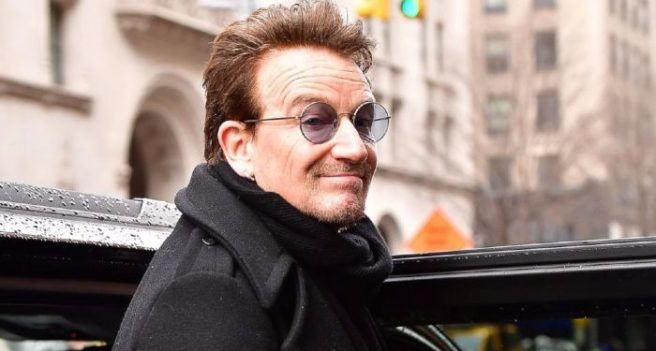 Bono had lunch with the Obamas this week and we're ALL jealous
Michelle and Barack Obama will always be some of our favourite people.
Their humour, intelligence and attentive attitudes are something we all need to look up to, and we miss them dearly being in the White House.
So, let's just say if we ever met them in person we'd retreat into complete fan-girl mode.
Well, Bono stopped by a New York restaurant this week to grab a bite to eat with the couple, and holy GOD, how we would have loved to be in that restaurant.
According to US Weekly, the lunch consisted of fried chicken, sausage and kale pizza and bucatini cacio e pepe (which is basically just salt and pepper pasta).
Former President Obama greeted with cheers as he departs lunch @upland_nyc with #bono credit: @SteeleTravel #obama @BarackObama pic.twitter.com/GjVLW3GJSk

— Lila Delilah (@MadisonAveSpy) March 10, 2017
A source told the publication: "Secret Service was everywhere, so the whole restaurant knew who was there. There was an air of excitement.
"When he came up the stairs on his way out, the entire restaurant stood up from their chairs and cheered for him."
One day…