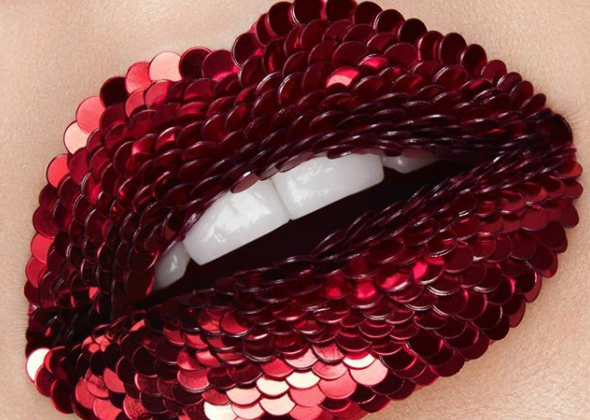 Ladies! Sequin lips are here for a next-level festive makeup look
From tinsel lashes to Christmas tree brows, it's safe to say that this year's festive beauty game is the most extravagant yet.
Sure, they're not your everyday looks, but if you can't pll out all the stops at Christmas time, when can you?
And the latest festive beauty trend might just be our favourite yet.
Sequin lips are this year's most dazzling, albeit impractical, makeup look taking Instagram my storm.
Made in a collaboration with Buzzfeed, Vlada Haggerty created the look using liquid lipstick from Jeffree Star Cosmetics as well as hundreds on tiny sequins in various colours.
And while we are mildly concerned about the possible choking hazard, these larger than life sequin-themed looks are incredibly impressive.
Take a look for yourself.
Some blogger even put their own spin on the bizarre look.
So ladies, will you be giving this a go?