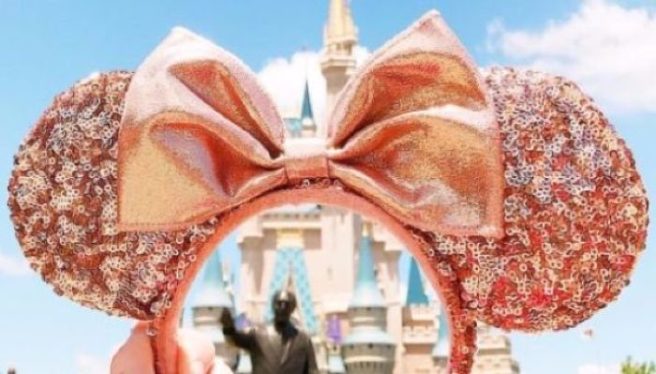 Rose gold Minnie Mouse ears have just landed, and we NEED them
Listen, we recognise that there are loads of important things happening in the world at the moment- from Mr Trump's ongoing issues, to the chaos of Brexit.
But sometimes we just want to read something that will put a smile on our face – and that is what we're here to do.
Public Service Announcement: you can now officially purchase rose gold Minnie Mouse ears, and we are super happy about it.
Thanks to the wonderful people at Disney, some people can take their Millennial pink game to a whole new level.
The gorgeous, Instagram-worthy, ears are practically tailor-made for social media, and they are covered in tiny sequins and topped with a metallic bow.
And while we appreciate that these ears won't save the world, and are not really that important – we love them, and that's all that matters.
People all over the Internet have been going absolutely mad for them also, with countless social media users sharing snaps of the magical ears.
Even Sabrina Carpenter, from Disney's Girl Meets World, took to Instagram to show off her glitzy Minnie ears.
However, for the moment the ears are only available across the pond – at either California's Disneyland Resort or Walt Disney World in Florida, according to the official Disney Style blog.
HOWEVER, we reckon they'll make their way over to us in the next few months.
Fingers crossed!