Rising Star: Roberta Howett – one of the original X Factor headliners
Each week we speak to an inspiring go-getter as part of our Rising Stars series.
Here, singer Roberta Howett joins us to candidly talk about the very first X Factor, about the undeniable glamour of the industry – and going it alone…
Most people will have attended the likes of Oxegen and Glastonbury at some point in their lives… but not everyone can say they took to the stage and played to the tens of thousands in attendance there.
But then, Dublin-born singer Roberta Howett isn't like most people.
Throughout the course of her music career, the 33 year-old London-based beauty has become more than familiar with playing to sold out arenas. Her stage presence is as natural as her powerful voice… something recognised by none-other than Simon Cowell when she took to the very first X Factor stage 11 years ago.
She made it through to the live finals, her subsequent departure leaving even her mentor Sharon Osbourne in floods of tears.
At least, and unlike many who took to The X Factor stage after her, Roberta has since gone on to develop a highly successful career in the industry.
A gifted songwriter with a powerful voice, her latest single, Broken Wings, certainly impresses.
The lyrics, which rally against those who judge people for choosing to be single, have already become the war cry of a load of singletons.
And while the music industry is cutthroat at the best of times, but Roberta admits that it is also fun, and at times quite glamorous.
"You get to dress up and sing to lots of people which feels incredible!" she smiles. "But another great part to it is that feeling when you write a good song, and you get to collaborate and create something from scratch."
With her wealth of experience, Roberta is well-placed to offer advice on whether or not it's a good idea for a budding singer to kick-start their music career on a TV talent show, a topic that has caused divide among music-lovers since the birth of such shows.
"I say go for it!" she enthuses. "It's another opportunity and it could lead you somewhere really interesting. You can certainly meet great people that are in the industry already.
"It is a television show though rather than a music show, so keep that in mind."
The one thing that has stood to Roberta throughout her career is her penchant for hard work.
When she produced and released music independent of any label, she took care of all the logistics – from music licencing, to management and legal matters.
So does she enjoy the hard work that comes with musical independence, or would she prefer the security of a label, the downside of which can sometimes include having very little musical control? Well… she's torn between the two.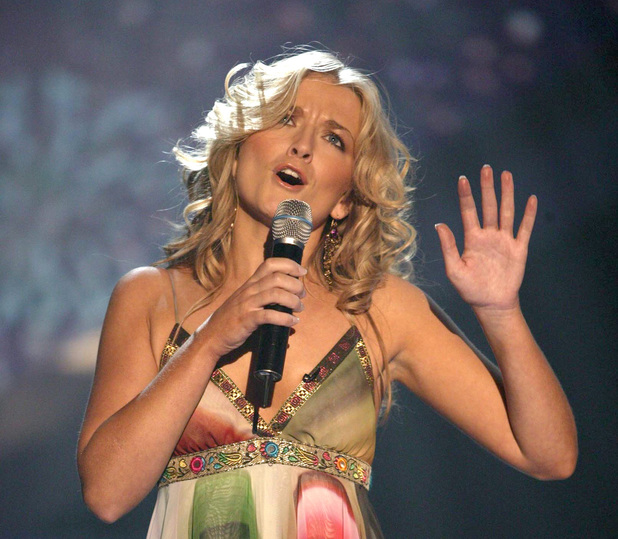 "It's not as tricky as it seems to release," she begins. "But there is some multi-tasking involved. I think having a label could be a great thing, especially to share the load a bit, but on the other hand, it's also nice to be able to work to your own agenda and choose the direction."
Given her success to date, SHEmazing! wouldn't be surprised if in years to come, Roberta found herself back in TV talent show land, not as a competitor however, but as a mentor.