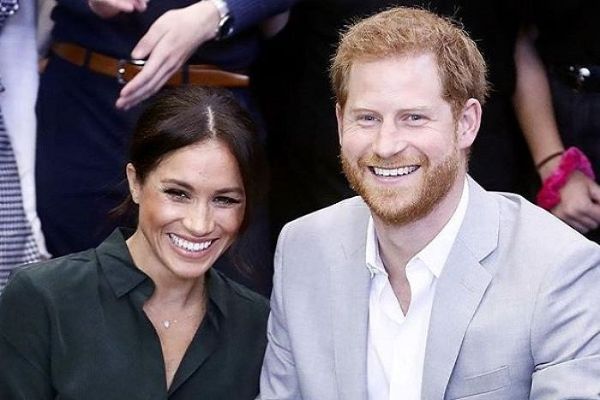 Meghan & Harry's baby to have a very famous couple as godparents
Prince Harry and his wife Meghan have to make some important choices now that a little bundle of joy is on the way, including who to pick as the royal baby's godparents.
With plenty of well-known faces as their close friends, everyone is waiting with bated breath to see who will make the cut, between Meghan's connections in the acting world and Harry's assembly of royal family members.
Sources are now reporting that George and Amal Clooney are top of the list to be the newest royal godparents- with Meghan and Harry all set to confirm their baby's newest family figures, and what a couple to have been chosen.
The A-list actor's family are extremely certain that George and Amal will be asked, after the pair have become very close with the Duke and Duchess of Sussex. George's cousin Ben Breslin is the 'family insider' who is creating the claims.
Ben Breslin has spoken about how he considers the notion of George as a godparent as 'wonderful', saying: "I'm all for it. He'd make a wonderful godfather, he'd make a wonderful just about anything – he's a good guy."
Amal, a British human-rights lawyer who has been friends with Meghan for a long time, socialises with the Duchess regularly.
Meghan and Harry flew via private jet to Lake Como in May to visit the Mr and Mrs Clooney, and spent time with their one-year-old twins, Alexander and Ella.
An insider source who is friendly with both the Clooneys and the royals told the Daily Mail that;
"Amal and Meghan have been close for years, and Harry and George have become buddies because of that. They're much closer than the headlines let on."
The royal pair are expected to attend a lavish dinner party in a number of weeks at George and Amal's home in London. High-profile names such as Barack and Michelle Obama are on the star-studded guest list.
We will have to wait until the spring to discover who the godparents officially are, as it is tradition within the royal family to withhold the information until the baby is born.
We think any baby would be lucky to have George and Amal Clooney though, what a loving pair.