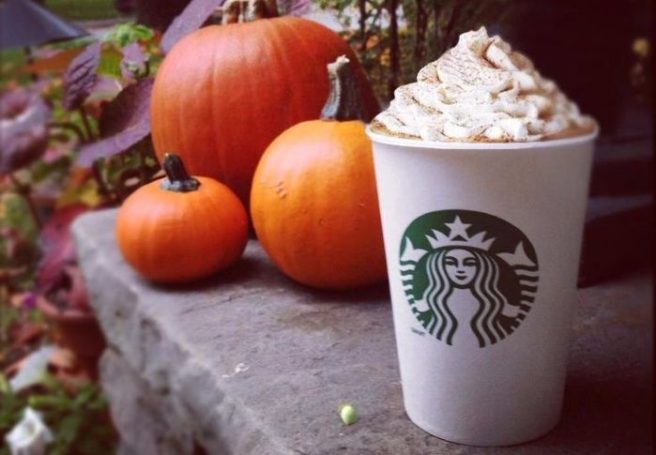 PSA: Your pumpkin spice latte could be back sooner than you think
Ah, the Pumpkin Spice Latte, the perfect autumnal beverage and the ultimate accessory for the basic bitch.
We kid, the PSL is renowned for being delicious, and if saying that makes us a bunch of basic bitches, then we claim the title willingly.
Starbucks rolls out the warming drink every autumn, and PSL fans wait with eager anticipation for the drink to arrive.
Now, one Reddit user is claiming that the frothy drink should be here a little sooner than usual this year.
They even shared a snap of the pumpkin spice sauce as evidence that PSL season is nigh, according to Bustle.
While there has been no confirmation from Starbucks yet, the drink could be arriving by September 5.
Hocus pocus & pumpkin spice latte season is upon us

— Hails (@HaileyWatson16) August 24, 2017
Starbucks workers have been taking to the thread site to tell excited Starbucks lovers about the build-up to PSL launch day.
The preparations include donning the Autumn Starbucks uniform and testing the secret PSL sauce.
We seriously cannot wait…