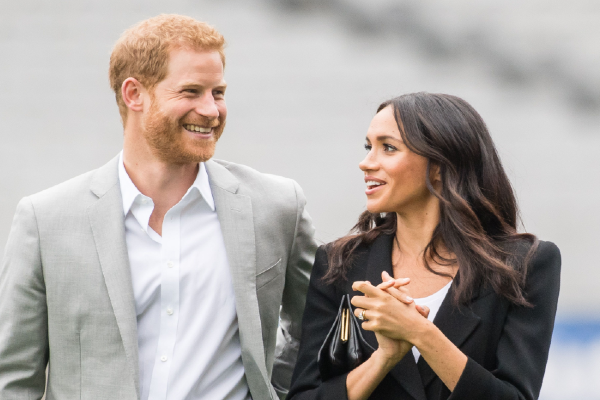 Prince Harry delays trip as Meghan Markle prepares to give birth
Prince Harry has rescheduled a planned trip to Amsterdam, in the Netherlands.
The British royal was scheduled to fly to Amsterdam on May 8th in order to launch the one-year countdown to the 2020 Invictus Games – a sporting event for military veterans.
The trip has been postponed by one day, to May 9th, with fans of the royal family speculating that the decision has come due to Harry's wife Meghan Markle being due to give birth.
'Due to the logistical planning for the travelling press to cover visits and engagements by the Royal Family, we have taken the decision to postpone the Duke of Sussex's scheduled visit to Amsterdam,' reads an official palace statement to PEOPLE.
'The Duke is currently scheduled to travel to The Hague on Thursday 9th May for the launch of the Invictus Games The Hague 2020 as planned.'
There is major global anticipation for the birth of the new royal, so this postponement has made many believe that the Duchess of Sussex is on the cusp of giving birth.
The couple have thus far kept the gender and due date a secret. along with maintaining privacy around their birth plans.
On April 11, Buckingham Palace issued a statement on behalf of Prince Harry and Meghan Markle to let the nation know that they would not be immediately sharing their birth experience and details of the royal arrival.
'Their Royal Highnesses have taken a personal decision to keep the plans around the arrival of their baby private,' the statement declared.
'The Duke and Duchess look forward to sharing the exciting news with everyone once they have had an opportunity to celebrate privately as a new family.'
'The Duke and Duchess of Sussex are very grateful for the goodwill they have received from people throughout the United Kingdom and around the world as they prepare to welcome their baby.'
The bookies have some very traditional favourites when it comes to naming Baby Sussex – with Alice, Grace or Victoria favourited for a girl or James, Edward or Arthur for a boy. Diana and Grace are two less traditional royal lineage names that have found favour at the bookies, with Diana of course being the name of Prince Harry and Prince William's late mother, Diana The Princess of Wales.
Prince William and Kate Middleton paid tribute to Diana by choosing Diana as one of their second child, Princess Charlotte's middle names.