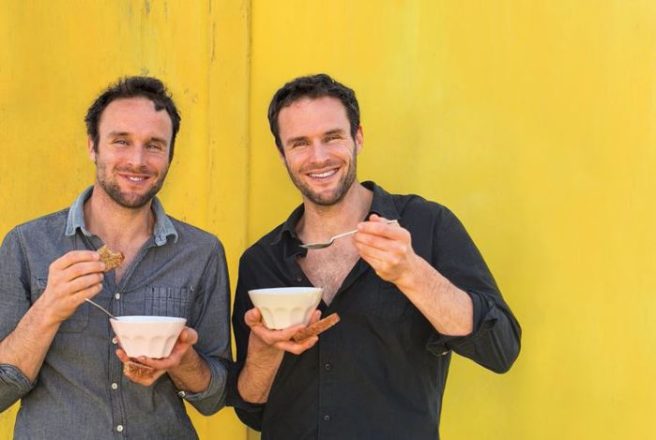 Planning a health kick this January? The Happy Pear are here to help
After a month full of office chocolates and late nights with friends, it's not hard to see why many of us attempt to embrace a healthier lifestyle once January rolls around.
It's a time to let go of old habits and make positive changes in our lives – but just like most things that are good for us, it's easier said than done.
But never fear, because The Happy Pear wants to help you start 2018 on the right foot.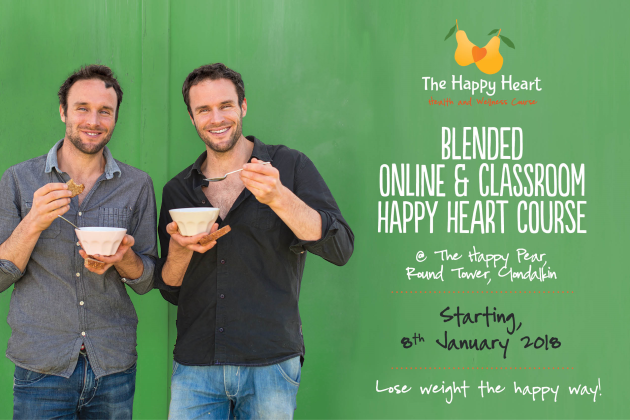 Running from Monday January 8 to Sunday February 4 at The Happy Pear's Clondalkin location, the Happy Heart course will help participants improve their health through a whole food and plant-based approach to eating.
For just €149, the course is delivered both online and in the classroom and has been designed to help participants learn how to make delicious and easy food that will boost energy levels, perk up health, lower cholesterol, and promote weight loss.
The Happy Pear founders, Dave and Steve, have supported thousands of people to make healthier eating and lifestyle choices through this course over the years.
Those who have successful completed the lessons have had great results including an average 20% drop in cholesterol, lower blood pressure, weight loss and renewed energy, and all through food.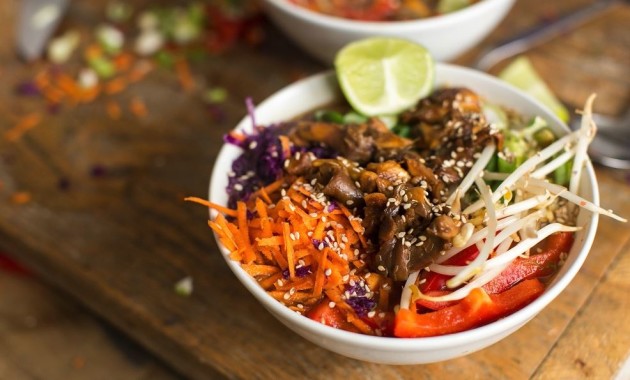 The NEW blended Happy Heart online and classroom course in Clondalkin includes:
Access to The Happy Heart online course for 8 weeks

Two evenings of demonstrations at The Happy Pear, Round Tower, with Dave and Steve, plus the chance to taste lots of delicious plant-based food (on Monday 8th and Monday 29th January, 7 – 9pm)

Two 'Happy Heart Meetup' evenings with guest speakers (on Wednesday 17th and 24th January, 7.30 – 9pm)

Access to online whole food and plant-based recipes, videos, meal plans, shopping list and nutritional information

Two live Q&A sessions with Dave and Steve

Access to an online Facebook group of other Happy Hearters plus additional support with our online Happy Heart team.
The Happy Heart course also runs as an online-only course (without the four classroom dates) and is currently available for a limited time only at the discounted price of €79 using the promo code HAPPYYOU – see here for more details.