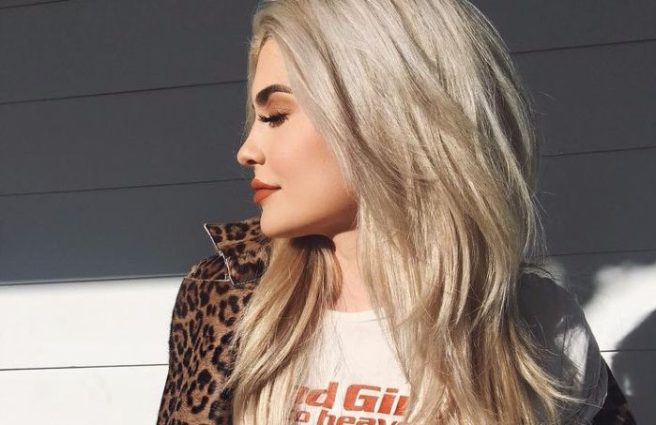 New secret snaps of Kylie Jenner's alleged baby bump are here
Since Khloe revealed via Instagram that her rumoured pregnancy was true, younger sister Kylie has been under even more scrutiny than before over whether or not she too is with child.
Now, new pictures are going viral which seem to show the makeup mogul with a blossoming bump.
The images are grainy, but many are convinced that they are the KUWTK star.
The snaps were first revealed on X17, a Hollywood gossip website, but they have since spread across the internet via twitter.
When pictures previously appeared of Kylie's alleged bump, the reality TV star denied hat the images were legit.
However, there has been neither a confirmation or denial from the Kardashian family that these pictures are real.
You can find the pics here, and looking at them it truly appears that the star is touting a big baby bump.
The snaps were allegedly taken in September at a birthday party for her best friend Jordyn Woods.