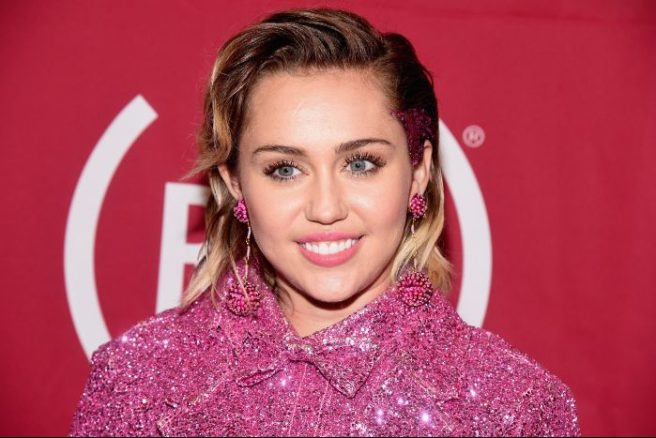 New music for Miley as she blacks out ALL social media?
Miley Cyrus has her fans up in arms about why she has deleted her Instagram posts.
The singer has also changed her profile picture to a black circle on the gram, Twitter and her website. – Interesting.
We have no idea what this could possibly mean, so we turned to the Internet for answers. – Cue all the fan theories.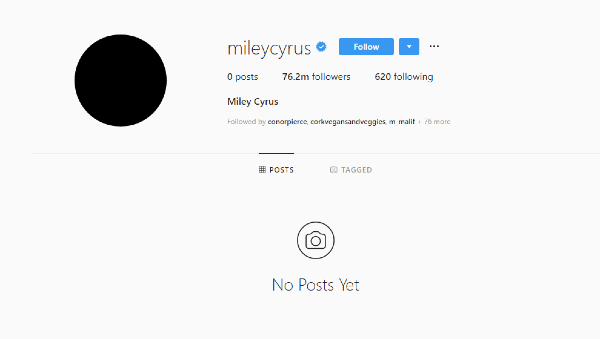 Some have dared to dream that new music could be imminent.
Others are speculating that it's the end of the singers and Liam Hemsworth relationship. – (Although, we are completely refusing to believe this, or all love is forever dead.)
However, we will miss all the ADORABLE pictures she posted of them.
due to the recent Miley Cyrus instagram photo purge, I am now listening to her all afternoon in hopes that a new album is on the way.

— Carlisle (@heyCarCar) July 13, 2018
Sticking to the more plausible music theory, Miley will be following in the footsteps of Taylor Swift if she uses the social media blackout as a way to drop new tracks.
Tay-tay famously wiped her socials before the release of her album 'reputation'.
Here is hoping we are spoilt with some new tunes – to say we are excited – is an understatement.