My little pony… Victoria FINALLY gets Harper to do something girlie
Gorgeous little Harper Beckham is clearly a daddy's girl through-and-through. In fact, poor Victoria recently lamented that although the four-year-old is her only daughter, the little one has largely shunned fashion in favour of… football!
As Ms Beckham explained while in conversation with ABC's Good Morning America: "She said to me the other day: 'Mummy I think I want to play football.'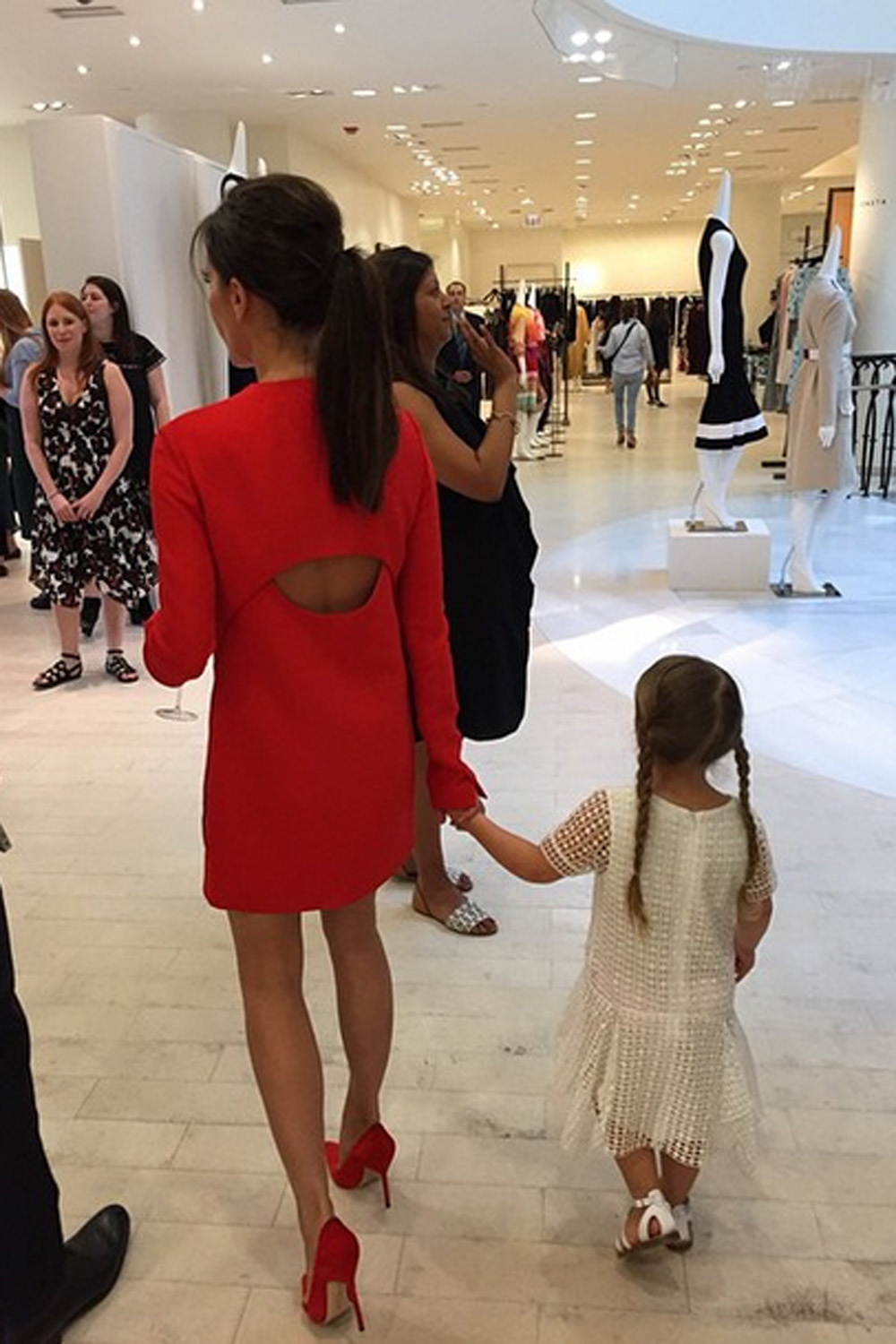 "It was a dagger through the heart. I have three boys who want to play football, come on, let one of them want to be in fashion!"
Still, it seems that the duo were able to spend some quality mummy-daughter time together yesterday – going horse-riding together in sunny LA.
In a snap shared by Victoria, 41, on Instagram, Miss Beckham can be seen with her long, blonde plaited hair reaching down to her waist. She also looks absolutely adorable clad in equestrian gear and on top of a white pony.
The fashion designer captioned the image "fun day riding in the sunshine with Harper," furthermore using the hashtag: #mylittlepony. The photo has proven immensely popular with her 7.4million fans too, and has now notched up some 170,000 likes of approval.