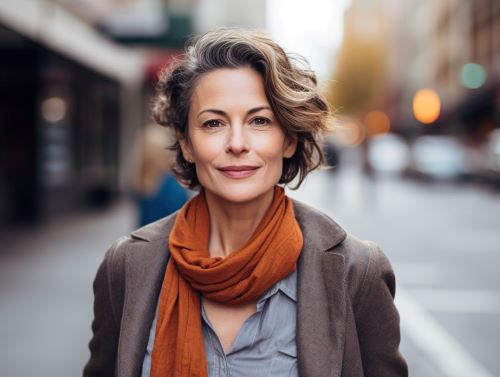 Mix and match: the art of layering in modern workwear
The landscape of work attire is experiencing a vibrant transformation. Far removed from the rigid days of black suits and white button-downs, today's office fashion is a canvas for individual expression.
With the freedom to mix tailored pieces and casual wear, the spotlight now shines on how creatively one can layer these elements. Throw in a splash of daring accessories, and you've got a workwear formula that's as stylish as it is professional.
This guide will help you master this new, dynamic approach to dressing for success.
Professional Accessories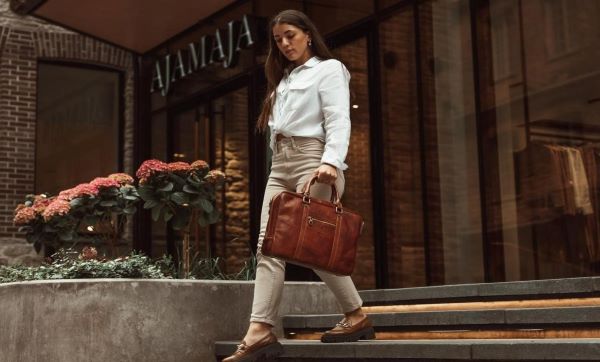 Von Baer's City leather laptop bag
Your outfit can't be let down by cheap, unprofessional accessories, so make sure you choose the right ones. These laptop bags from Von Baer are very fashionable and professional, so you won't look out of place in your next work meeting.
In addition to a stylish laptop bag, consider a leather belt, an elegant wristwatch, or a pair of minimalist cufflinks, as these accessories can elevate your outfit from mediocre to memorable.
The Magic Of Color Coordination 
Color coordination is often the silent force behind a successful outfit. By understanding the basics of the color wheel, such as complementary and analogous colors, you can create outfits that are harmonious and pleasing to the eye.
Incorporating a pop of color in a primarily neutral outfit, like a red scarf or a women's backpack in a bright hue, adds excitement and individuality to your look.  However, it's crucial to strike a balance and not go overboard because overusing bright colors can make an outfit look busy and distracting.
A helpful guideline to consider for a balanced outfit involves allocating colors by percentage: aim for a primary color to cover roughly 60% of what you're wearing, a secondary color for about 30%, and an accent color for the remaining 10%. This strategy ensures a harmonious ensemble that looks good and suits a professional setting.
Mixing Fabrics And Textures
In the realm of fabrics and textures, versatility is key. For instance, combining a cotton shirt with a wool blazer or pairing a silk blouse with a leather jacket creates a nuanced look that's visually engaging.
The textures add a layer of complexity to your outfit, elevating it from simple to sophisticated. Adding accessories like a silk scarf or a leather belt can further accentuate this interplay, making you look unique yet cohesive.
But mixing fabrics isn't just about the visual impact; it's also practical. A lightweight cotton shirt under a heavier wool blazer, for example, can perfectly balance warmth and breathability. Similarly, a silk blouse can add a touch of luxury to an outfit, while its lightweight nature keeps you comfortable throughout the day.
Pattern Play
Patterns add an element of excitement and visual interest to any outfit. However, mixing patterns requires a bit more care than combining solid colors.
For example, a pinstriped shirt can add a professional touch, but pair it with a solid blazer to keep the look grounded. Avoid combining multiple bold patterns, as this can make your outfit appear chaotic rather than coordinated.
The scale of the pattern also matters. Smaller patterns tend to look more professional and are easier to pair with other elements of your outfit. But if you want to experiment with bolder, larger patterns, try limiting them to accessories like ties, scarves, or even socks. These can add a dash of personality without overwhelming the look.
Balancing Casual And Formal
Navigating the line between casual and formal wear can be challenging, but it's crucial for mastering the mix-and-match art.
When paired with a formal pencil skirt, a casual denim shirt can suddenly look office-ready. Conversely, a classic polo tee can work seamlessly with tailored trousers. The key here is balancing the casual and formal elements to create an outfit that reads professional yet comfortable.
Remember to always be mindful of your workplace's dress code while attempting this balance. Some offices might be more forgiving of casual elements, while others could require a more traditional approach. Hence, knowing where you can push the boundaries and where to conform helps make appropriate fashion choices for the workplace.
Seasonal Considerations
Layering for the seasons is as much about comfort as it is about style. During colder months, thermal undershirts and layering pieces like cardigans or light sweaters can help maintain warmth without sacrificing style. Opt for fabrics like wool and cashmere that offer both luxury and practicality.
On the flip side, warmer months call for breathable fabrics. Linen and cotton are excellent choices for hot weather, allowing your skin to breathe while still looking polished. Sleeveless blouses or short-sleeved shirts can be paired with lightweight blazers for a summer-appropriate look that maintains a professional tone.
Mastering the art of mixing and matching in modern workwear is not as daunting as it may seem. You can achieve a balanced look by focusing on professional accessories, fabric choices, and color coordination. Don't forget to play around with patterns and strike a balance between casual and formal elements. With these tips, you'll look good and feel confident in any work environment.